Appears in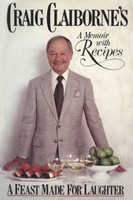 Ingredients
2 cups fish broth
½ cup dry white wine
½ pound tomatoes
2 tablespoons butter
¼ cup finely chopped onion
Salt and freshly ground pepper to taste
1 cup heavy cream
2 tablespoons finely chopped parsley
Method
Put the fish broth and wine in a saucepan and bring to the boil. Cook down to about ¼ cup. Set aside.
Peel and core the tomatoes. Cut each tomato in half and squeeze to extract and discard most of the seeds and juicy pulp. Chop the tomatoes. There should be about 1¼ cups.
Heat half the butter in a saucepan and add the onion. Cook until wilted.
Add the tomatoes, salt, and pepper. Cook down until most of the liquid has disappeared, about 10 minutes. Set aside.
Add the cream to the cooked-down fish broth. Cook over high heat about 5 minutes.
Add the cooked tomato mixture. Cook down about 1 minute. Set aside closely covered until ready to serve.
When ready to serve, reheat and swirl in the remaining butter. Stir in the chopped parsley.