Appears in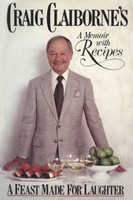 Ingredients
6 cups (exactly ¼ pound) loosely packed, unrinsed basil leaves (see note)
½ cup shelled pistachios, preferably unsalted
⅓ cup loosely packed fresh parsley
1 cup grated Parmesan cheese
Salt to taste (some Italian chefs say you should not add salt until you are ready to use the pesto sauce; it preserves better without it)
Freshly ground pepper to taste
3 or 4 tablespoons finely chopped garlic
¾ to 1 cup olive oil
Method
Rinse the measured basil carefully and pat or spin dry. Set aside.
If the pistachios have not been blanched, bring enough water to the boil to cover the pistachios when they are added. Add the pistachios and simmer about 2 minutes, or until the outer coating can be removed easily with fingers. Drain and remove the outer coating. Set aside.
Put the basil into the container of a food processor and add the pistachios and parsley. Add the cheese, salt, pepper, and garlic.
Start processing and gradually add the oil in a fine stream. Process until almost but not quite totally smooth in texture. Remember that when you use this sauce, in whatever quantity (it can be used a little at a time and the remainder will keep well in the refrigerator), it should be thinned with a little of the water in which your pasta is cooked. This sauce also freezes admirably.