Preparation info
2 Quarts , or

12 to 14

Servings.
Appears in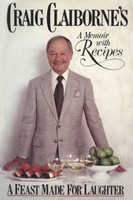 Ingredients
4 cups fresh strawberries or raspberries
2 cups water
1¼ cups sugar
2 tablespoons lemon juice
1½ cups sirop de cassis (cassis syrup), available in wine and spirit shops
Method
Pick over the berries and remove stems. Rinse the berries in cold water and drain. Put the berries in the container of a food processor or electric blender and blend, stirring down as necessary. There should be about 2 cups of purée.
Combine the water and sugar in a saucepan and bring to the boil. Simmer 5 minutes. Cool, then chill thoroughly. Add the fruit purée, lemon juice, and cassis.
Pour the mixture into the container of an electric or hand-cranked ice cream freezer and freeze according to the manufacturer's instructions. Serve with more cassis poured over, if desired.