Appears in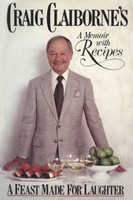 Ingredients
5 egg yolks
⅔ cup sugar
2 cups milk
⅛ teaspoon salt
1 tablespoon liqueur, optional
Method
Place the yolks in a saucepan and add the sugar. Beat with a wire whisk until thick and lemon-colored.
Meanwhile, bring the milk almost, but not quite, to the boil.
Gradually add the milk to the yolk mixture, beating constantly. Use a wooden spoon and stir constantly, this way and that, making certain that the spoon touches all over the bottom of the saucepan. Cook, stirring, and add the salt. Cook until the mixture has a custardlike consistency and coats the sides of the spoon. Do not let the sauce boil or it will curdle.
Immediately remove the sauce from the stove, but continue stirring. Set the saucepan in a basin of cold water to reduce the temperature. Let the sauce cool to room temperature. If desired, add a tablespoon of the liqueur used in the bavarois à la vanille. Chill for 1 hour or longer.