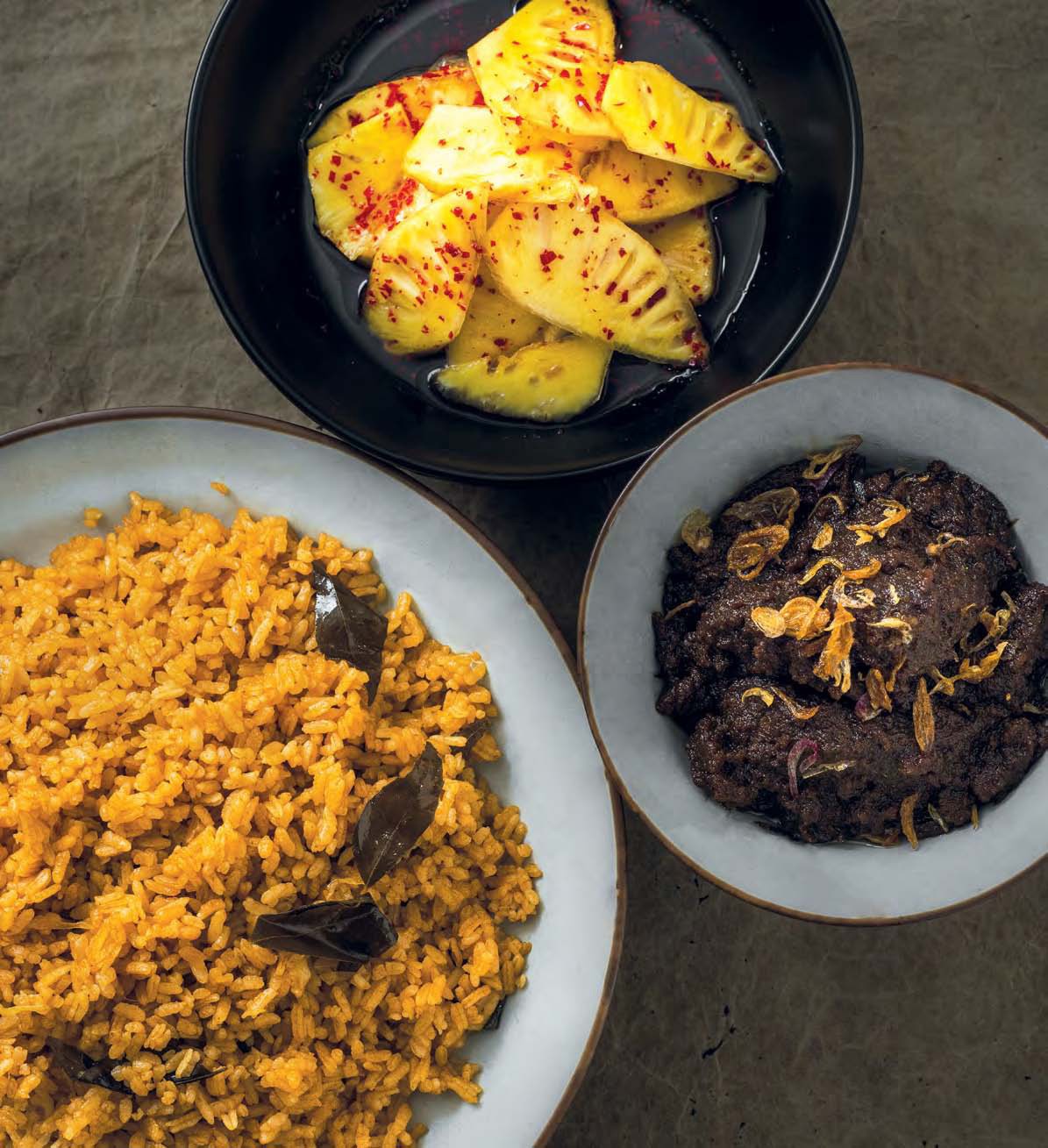 Ingredients
1 kg beef shank, cut into 3x3 cm cubes
4 sheets bay leaves
40 gr galangal, crushed
100 gr fried sliced shallot
30 gr ginger, crushed
100 gr grated coconut, dark roasted and ground
100 ml sweet soy sauce
100 gr palm sugar
1 liter water
Ground Spices
50 gr shallot (about 10 cloves)
40 gr garlic (about 8 cloves)
30 gr candlenuts
Method
Directions
Sauté ground spices, galangal, ginger, and bay leaves until fragrant. Add beef shanks, stir well.
Add sweet soy sauce, palm sugar, water, and cook until the water is reduced and sauce thickens.
Add grated coconut, stir well over low heat until the beef changes color and becomes tender and blackened.
Serve braised beef with spiced rice and pineapple pacri.