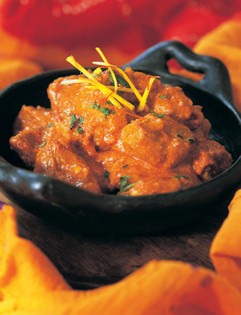 Appears in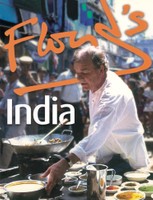 Ingredients
vegetable oil, for frying
800 g/1¾ lb lamb or mutton, cut into bite-sized morsels
1 cup yoghurt
salt
½ cup tomato purée
1 tablespoon ground almonds
Method
To make the masala, heat some oil, add the cardamom pods and cloves and fry until they crackle. Add the rest of the masala ingredients and stir-fry for a minute or two.
Stir in the lamb and the yoghurt, season with salt and stir-fry for 3 or 4 minutes so that the meat is well covered with the masala and yoghurt. Add a little water and simmer gently until the lamb is almost tender.
Mix in the tomato purée and continue cooking until you have reduced the liquid by about one third. Stir in the ground almonds.
Finally, garnish with chopped coriander leaves and the ginger julienne, sprinkle the saffron and rosewater over the top and serve.