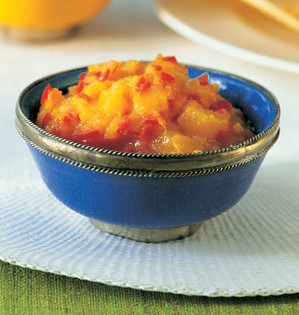 Appears in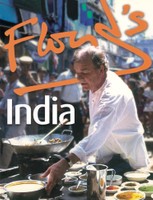 Ingredients
6 small red shallots, finely chopped
vegetable or coconut oil
10 dried or fresh red chillies, chopped
2 semi-ripe mangoes, peeled and coarsely chopped
5 cm/2 inch piece of root ginger, peeled and very finely chopped
sugar
salt
Method
Sauté the shallots in some oil until they are soft and translucent and slightly golden.
Stir in the chillies and continue cooking until they are soft and well mixed with the shallots.
Stir in the chopped mango and ginger and season to taste with sugar and salt, then simmer until you have a typical chutney consistency. Allow the chutney to cool and then refrigerate.