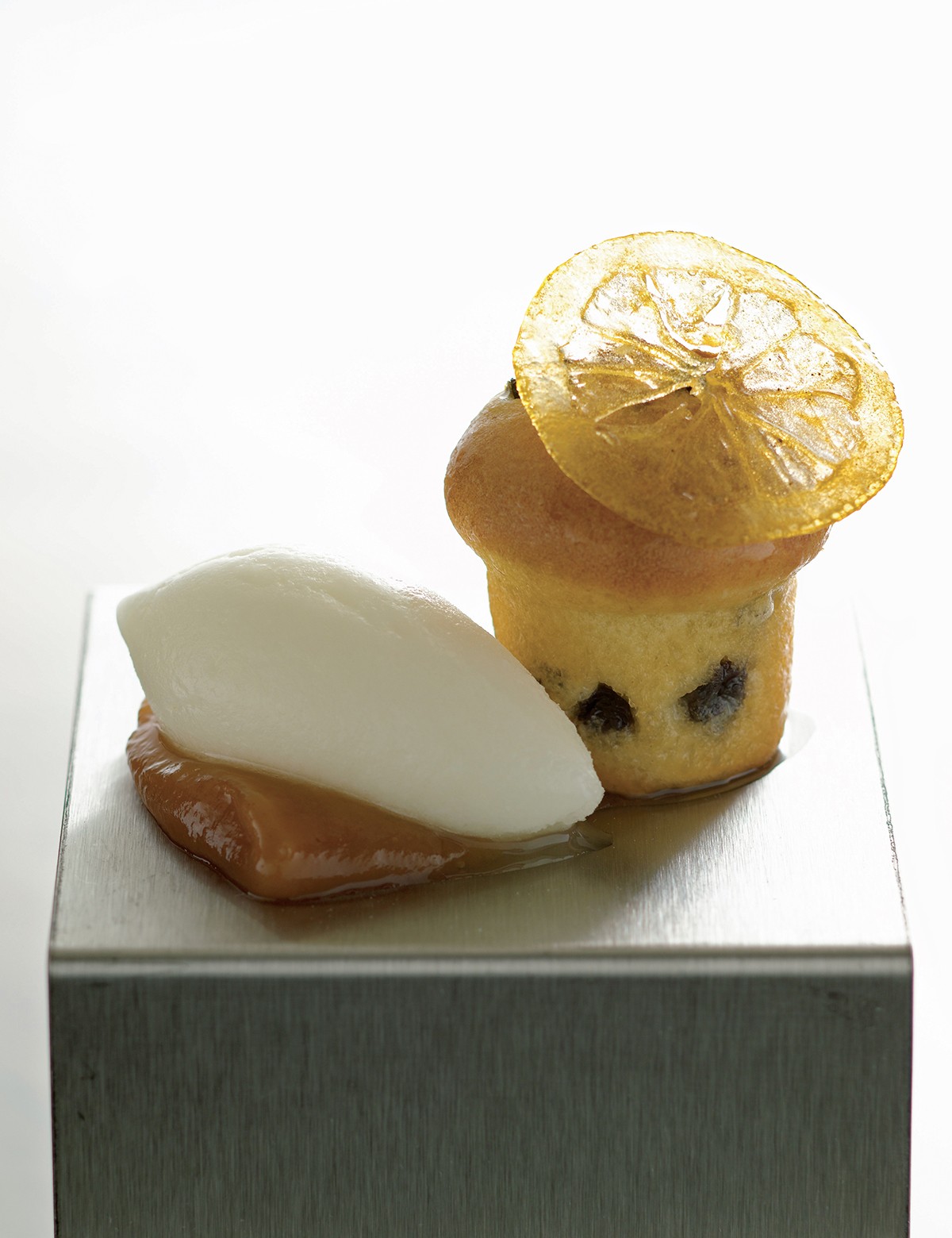 Ingredients
Components
10 Mini Savarins Soaked in Lillet Blanc
300 g / 10.58 oz Lillet Blanc Soaking Syrup
150 g / 5.29 oz Peach Jam
300 g / 10.58 g Lemon Verbena Sorbet
10 Lemon Chips
Method
Assembly
Just as service begins, place the container with the soaked savarins close to a heat source, such as an oven or flattop, to keep them warm. Keep a pot with the Lillet Blanc syrup over low heat during service. Keep it covered so that it doesn't evaporate and reduce.
Spoon a small amount (approximately 15 g / .53 oz) of peach jam on the desired plate.
Re-soak one of the soaked savarins in the hot Lillet syrup for 20 seconds. Let any excess syrup drip off, and place it on the plate.
Scoop a medium quenelle (30 g / 1.06 oz) of the sorbet on top of the peach jam.
Garnish the soaked savarin with a lemon chip. Serve immediately.