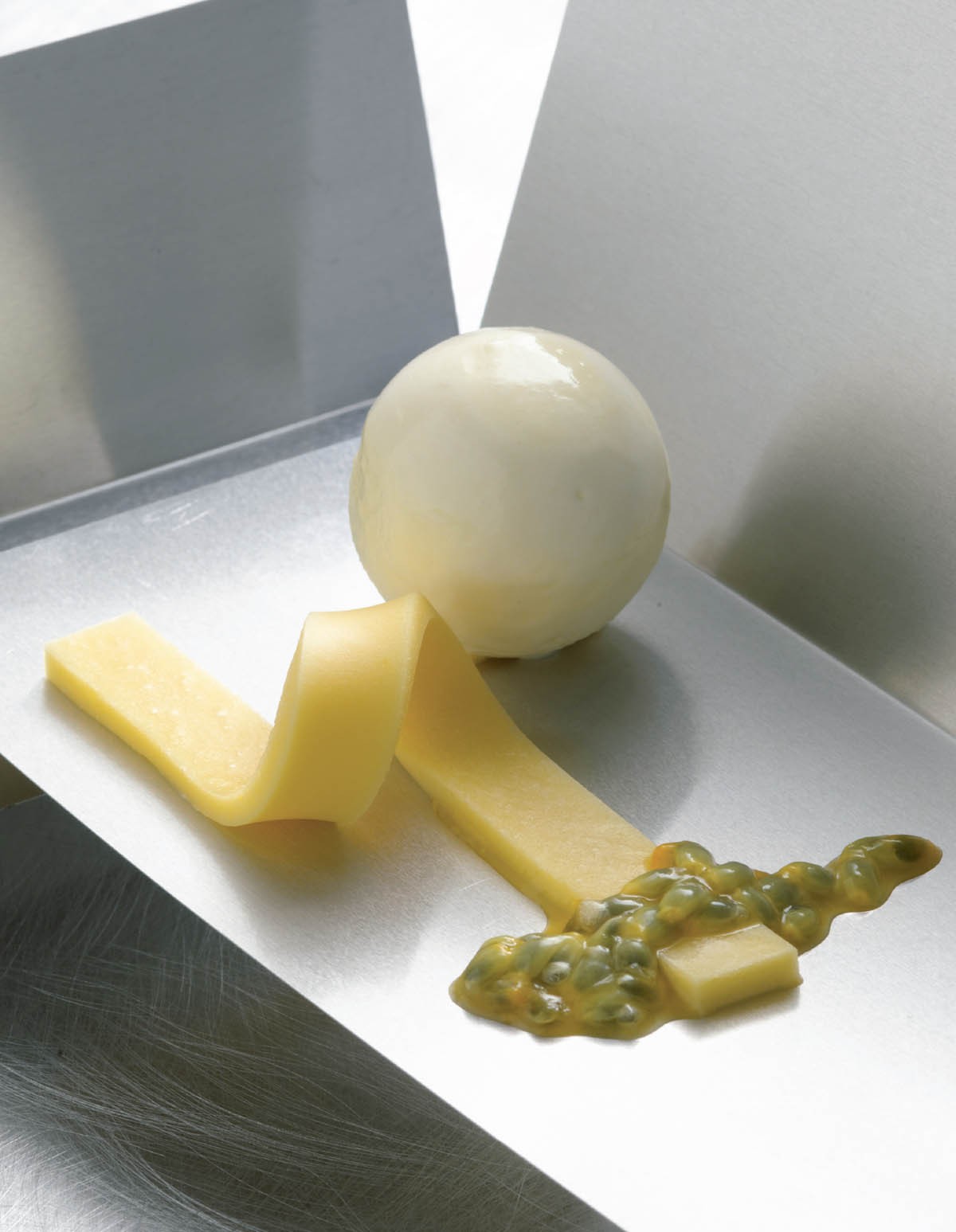 Ingredients
Components
500 g / 1 lb 1.64 oz Mascarpone Ice Cream Base
10 Passion Fruit Curd Strips (each portion is 50 g / 1.76 oz)
Seeds of 5 Passion Fruits (about 50 g / 1.76 oz)
Method
Assembly
Place a sheet of fleximold demi-spheres 3.5 cm / 1.38 in in diameter on a sheet pan in the freezer.
Pacotize or churn the ice cream, transfer to a piping bag, and pipe into the demi-sphere molds. Place in the freezer to harden.
Once hardened, put on gloves and fuse 2 demi-spheres to form a sphere, gently rubbing the seam with your fingers until the halves have fused. Cover and reserve frozen. Do not use after 24 hours.
Take a passion fruit curd strip out of the freezer and let it warm up slightly at room temperature (enough to twist it without cracking it), then twist it so it forms a loop. Place on the desired plate.
Place a spoonful of the passion fruit seeds on the plate in a straight line about 10 cm / 4 in long across the front of the curd loop.
Place a sphere of ice cream on the plate next to the curd loop. Use a small piece of the gelled curd to anchor down the sphere. Let it temper for 3 to 4 minutes, and serve.