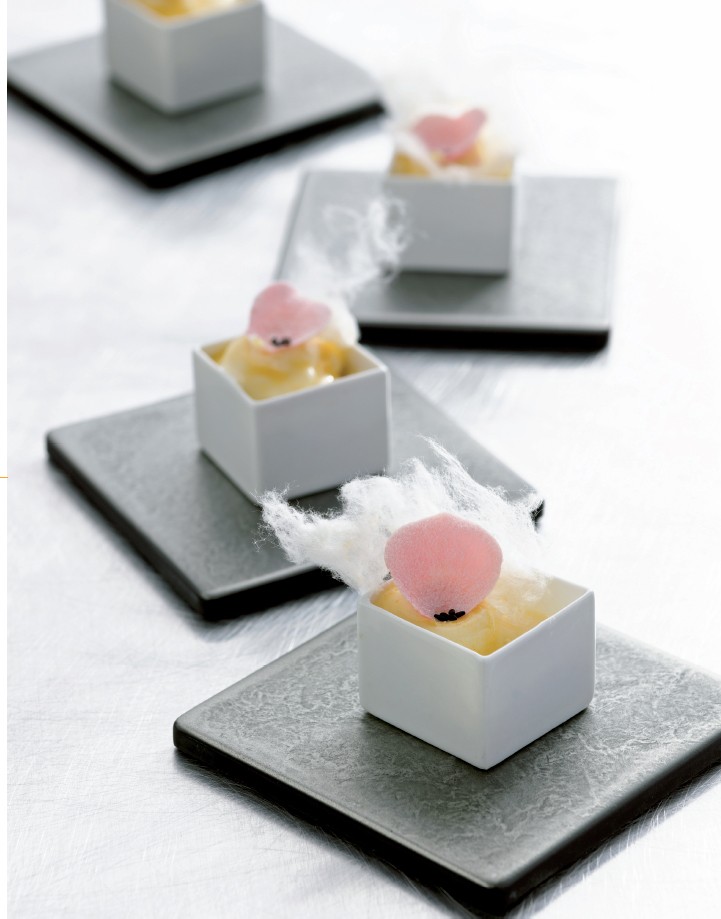 Ingredients
Components
300 g / 10.58 oz Yuzu Sorbet
10 g / .35 oz cotton candy (pink or white)
10 Crystallized Pink Rose Petals (see Notes)
3 g / .11 oz toasted black sesame seeds
Method
Assembly
Scoop 30 g / 1.06 oz of the sorbet into the desired vessel.
Top with cotton candy. Make sure to spread the cotton candy out to give it height and volume.
Place a petal on top of the cotton candy.
Sprinkle a pinch of black sesame seeds on top of the petal and serve immediately.