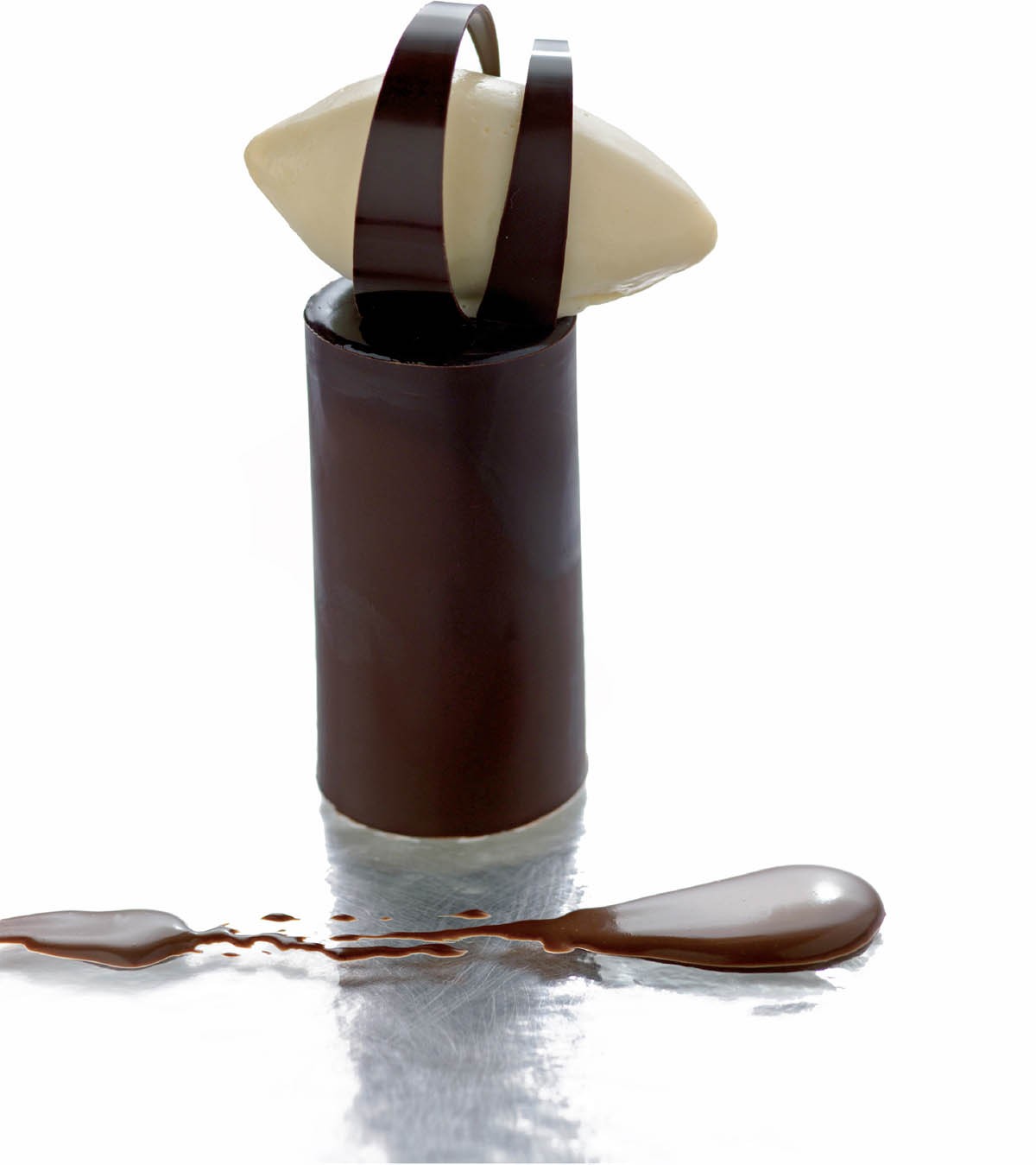 Ingredients
Components
10 Gingerbread And Chocolate Mousse Timbales
100 g / 3.53 oz Bitter Chocolate Sauce
300 g / 10.58 oz Spice Ice Cream
20 curved Chocolate Triangles
Method
Assembly
Remove the timbales from the refrigerator and temper for 10 to 15 minutes before serving. This will improve the flavor and texture of the mousse because it won't be so cold.
Remove the acetate strips from the timbales. They should snap into a perfect straight line right where both ends meet.
Place a timbale on the plate. Do not use your fingers; they will leave prints on the chocolate; use an offset spatula and gloves if you need to touch it.
Spoon 10 g / .35 oz of the chocolate sauce onto the plate.
Scoop a medium quenelle (30 g / 1.06 oz) of the ice cream on top of the timbale. It should sit on the bottom curve of the curved chocolate triangles, almost like the garnish is cradling the ice cream.
Place 2 curved chocolate triangles on the timbale; they will stick to the glaze. Try to give it as much height as possible. Serve immediately.