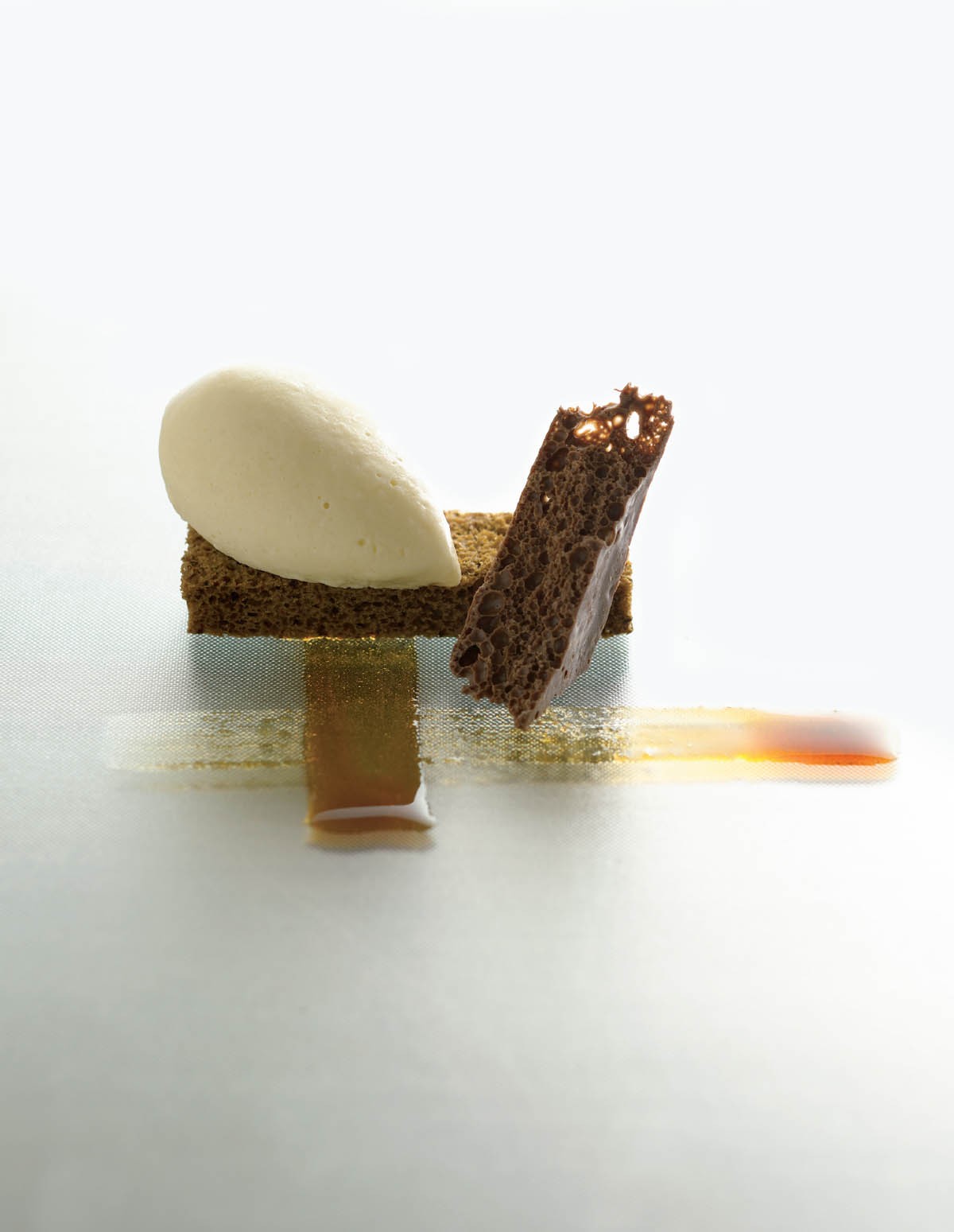 Preparation info
Yield 600 g / 1 lb 5.16 oz About

25

Pieces
Ingredients
500 g / 1 lb 1.63 oz melted milk chocolate
100 g / 3.53 oz canola oil
Method
Line a flat half sheet pan with an acetate sheet.
Melt the milk chocolate with the canola oil over a hot water bath.
Pour the chocolate into a 1-L /1.04-qt siphon canister and screw on the lid tightly.
Charge with 4 cartridges of gas. Shake vigorously for 1 minute after each charge.
Pour the contents onto the prepared sheet pan. Let the chocolate set in the refrigerator for 20 minutes.
Break apart into the desired size.
Reserve in an airtight container in a cool, dry place. If properly stored, they can last for up to one year.