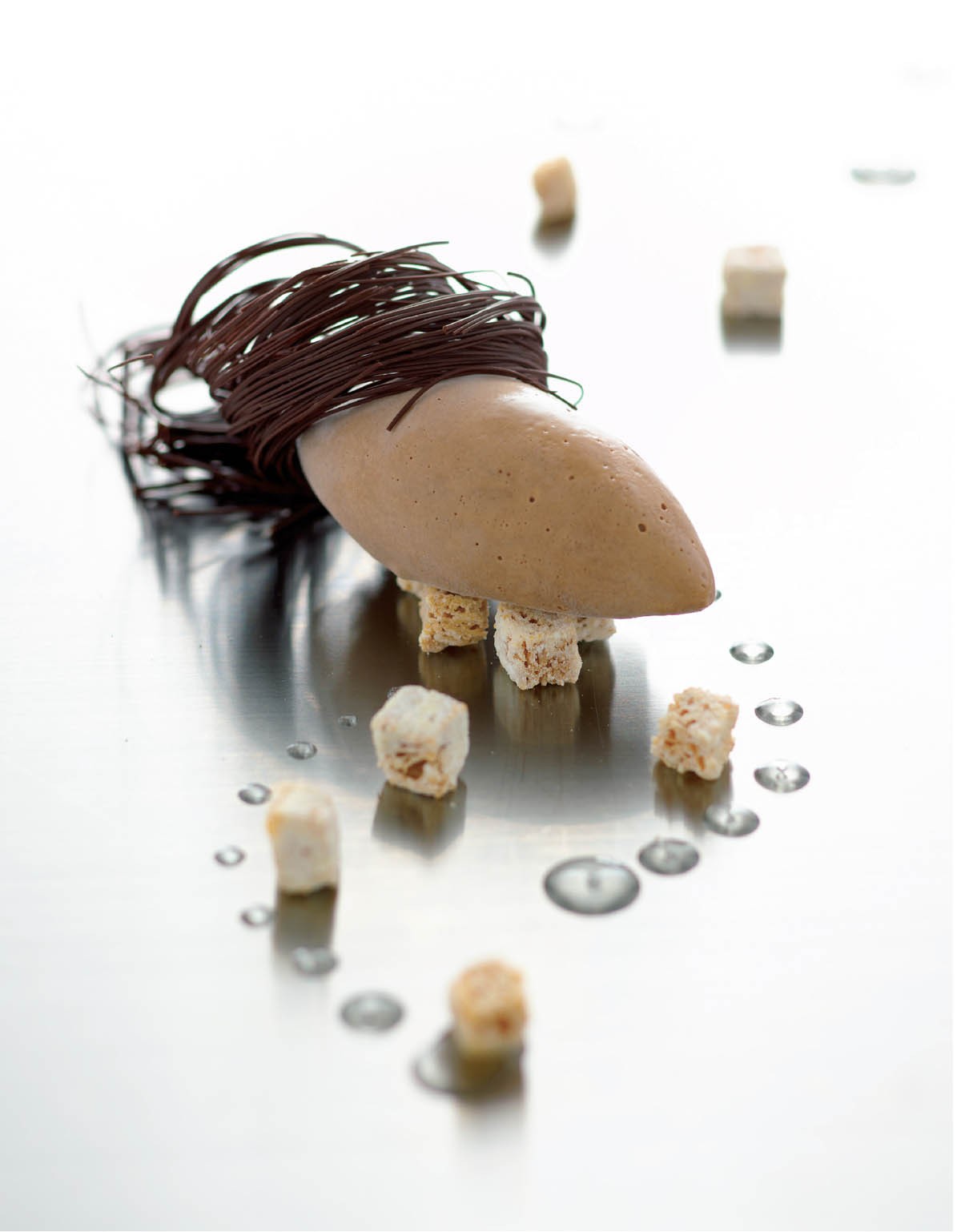 Ingredients
241 g / 8.5 oz butter, at room temperature
196 g / 6.91 oz eggs, at room temperature
241 g / 8.5 oz pastry flour
2 g / .06 oz baking powder
1 g / .04 oz salt
253 g / 8.92 oz granulated sugar
13 g / .46 oz lemon zest
54 g / 1.9 oz crème fraîche
25 g / .88 oz confectioners' sugar, or as needed
Method
Preheat an oven to 160°C / 325°F.
Grease a half sheet pan and line it with parchment paper.
Ideally pull the butter out of refrigeration 3 hours before it is needed. The best butter temperature is 22°C / 72°F.
Warm the eggs up to 26°C / 80°F over a hot water bath.
Sift the pastry flour, baking powder, and salt together twice.
In the bowl of a 12-qt electric mixer, cream the butter, granulated sugar, and lemon zest for 7 minutes on medium speed using the paddle attachment.
Add the eggs slowly in 3 to 4 additions, scraping the sides and bottom of the bowl after each addition.
Stop the mixer and add the flour mixture. Mix on low speed until just combined. Scrape the sides and base of the bowl and mix for a few more seconds.
Add the crème fraîche and mix until just combined.
Spread onto the prepared sheet pan and bake until the center of the cake springs back when gentle pressure is applied with a finger, about 15 minutes.
Cool to room temperature. Once cooled, freeze for 2 hours before cutting.
Cut into .5-cm / .2-in cubes and toss in confectioners' sugar.
Toast in the oven until crispy (not completely dried out) and golden brown, about 10 minutes.
Cool the croutons and reserve in an airtight container at room temperature. Discard after 3 days.