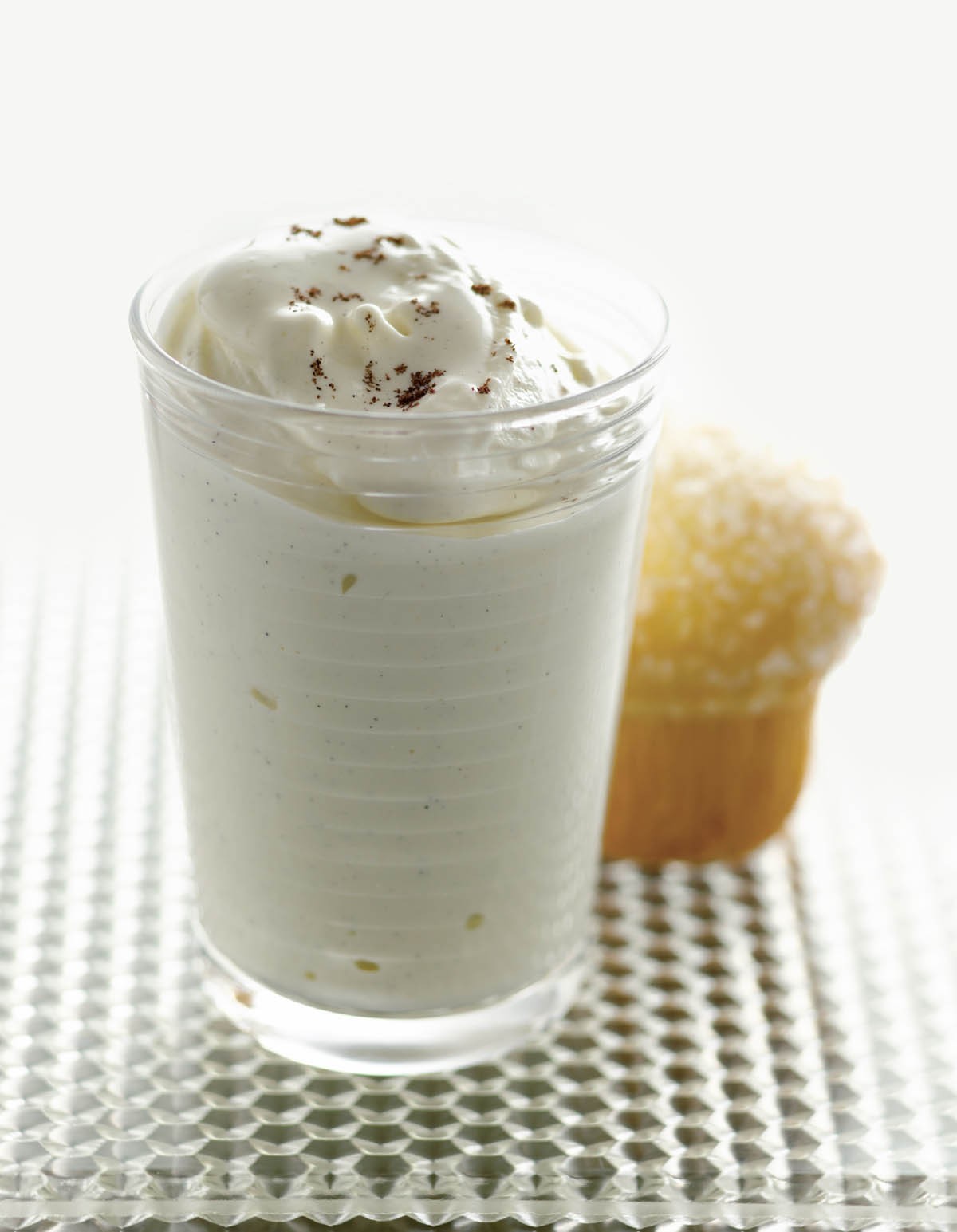 Ingredients
Brioche Dough
398 g / 14.03 oz bread flour
159 g / 5.61 oz eggs
10 g / .35 oz salt
59 g / 2.08 oz sugar
5 g / .18 oz instant dry yeast (Gold Label)
92 g / 3.25 oz milk
203 g / 7.16 oz butter, soft
Craquelins
462 g / 16.29 oz Brioche Dough
6 g / .21 oz lemon zest
33 g / 1.16 oz sugar cubes
100 g / 3.53 oz egg wash
50 g / 1.76 oz sanding sugar
Method
For the Brioche Dough: Combine the flour, eggs, salt, sugar, yeast, milk, and 51 g / 1.8 oz of the butter on low speed with a dough hook attachment for 4 minutes. Mix on high speed for 4 minutes.
Add the remaining butter in 4 stages, scraping down the sides of the bowl between each addition. The dough should have full gluten development, which will be achieved during mixing. Wrap and place in the refrigerator overnight.
For the Craquelins: Combine 289 g / 10.19 oz of the brioche dough with the lemon zest in a mixer using a hook attachment on low speed for 10 seconds, then scale out to 30-g / 1.06-oz pieces. These will be the middles of the craquelins.
Cut the sugar cubes into quarters and add 4 quarters to each middle by pushing them into the dough. Make sure the sugar cubes are completely enclosed, with no exposed sugar on the sides, and are toward the center of the dough. Chill the middles until firm.
Scale out the tops from the remaining 173 g / 6.1 oz brioche dough (15 g / .53 oz per top). Roll each piece into a 6-mm- / .25-in-thick round disk. Brush egg wash lightly on the tops and middles. Place 1 middle in the center of each top. Enclose the top around the middles, making sure there is no exposure and everything is sealed.
Grease ten 57-g/2-oz aluminum cups with nonstick cooking spray. Place the craquelins into the cups, making sure the seam side is down. Lightly flatten the top and brush with egg wash. Proof at 29°C / 84°F at 80 percent humidity until they reach the tops of the cups, about 45 minutes.
Preheat a convection oven to 182°C / 360°F with the fan on high speed.
Brush with egg wash again, sprinkle heavily with sanding sugar, and score the top of the dough with scissors 6 mm / .25 in deep (only 1 cut).
Bake for 3 minutes. Rotate, turn the oven down to 148°C / 300°F, and reduce the fan speed to low. Bake until golden brown or until the internal temperature reaches 88°C / 190°F to 93°C / 200°F, about 7 minutes. Rotate periodically.
Once they are baked, remove from the aluminum cups and let them cool at room temperature.
Reserve in an airtight container at room temperature. Discard any leftovers after service.