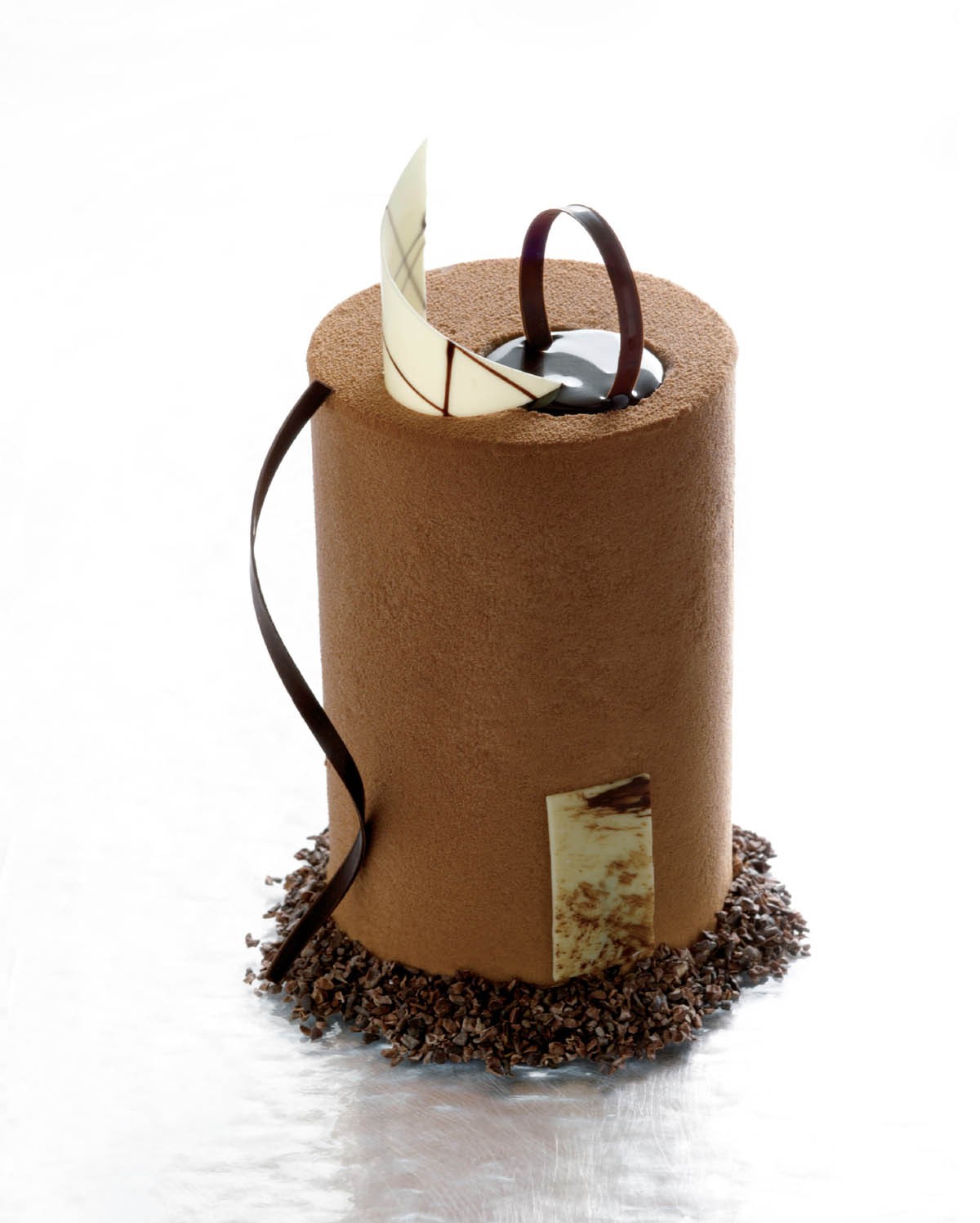 Ingredients
61 g / 2.15 oz blanched hazelnut flour
61 g / 2.15 oz all-purpose flour
144 g / 5.08 oz confectioners' sugar
132 g / 4.66 oz egg whites
103 g / 3.63 oz brown butter, cooled to room temperature
100 g / 3.53 oz melted gianduja
Method
Line a half sheet pan with a nonstick rubber mat. Place a 25 cm / 10 in by 38 cm / 15 in by 5 cm / .25 in Plexiglas frame inside the sheet pan.
Preheat a convection oven to 160°C / 325°F.
Combine the flours and confectioners' sugar in the bowl of an electric mixer using the paddle. Add the egg whites in 4 additions, scraping the bowl in between each addition. Mix until combined. Scrape down the sides of the bowl. Slowly add the melted butter until incorporated.
Pour the batter into the prepared frame and even out with the frame using an offset spatula. Take the frame off and wash.
Bake until firm to the touch at the center of the financier, about 6 minutes.
Take out of the oven and cool to room temperature.
Once it has cooled, place the clean frame on top of the financier and trim the borders so that the financier is inside the frame, not under it. Using a serrated knife, trim the crown of the financier so it is even with the frame.
Take the frame off and freeze for 1 hour. Flip the financier over onto a sheet of parchment paper and spread about 100 g / 3.53 oz of melted gianduja on it. Spread in a thin, even layer, then cut into two 8.75-cm / 3.5-in disks.
Reserve frozen until needed. If properly wrapped, it can last for up to 1 month.