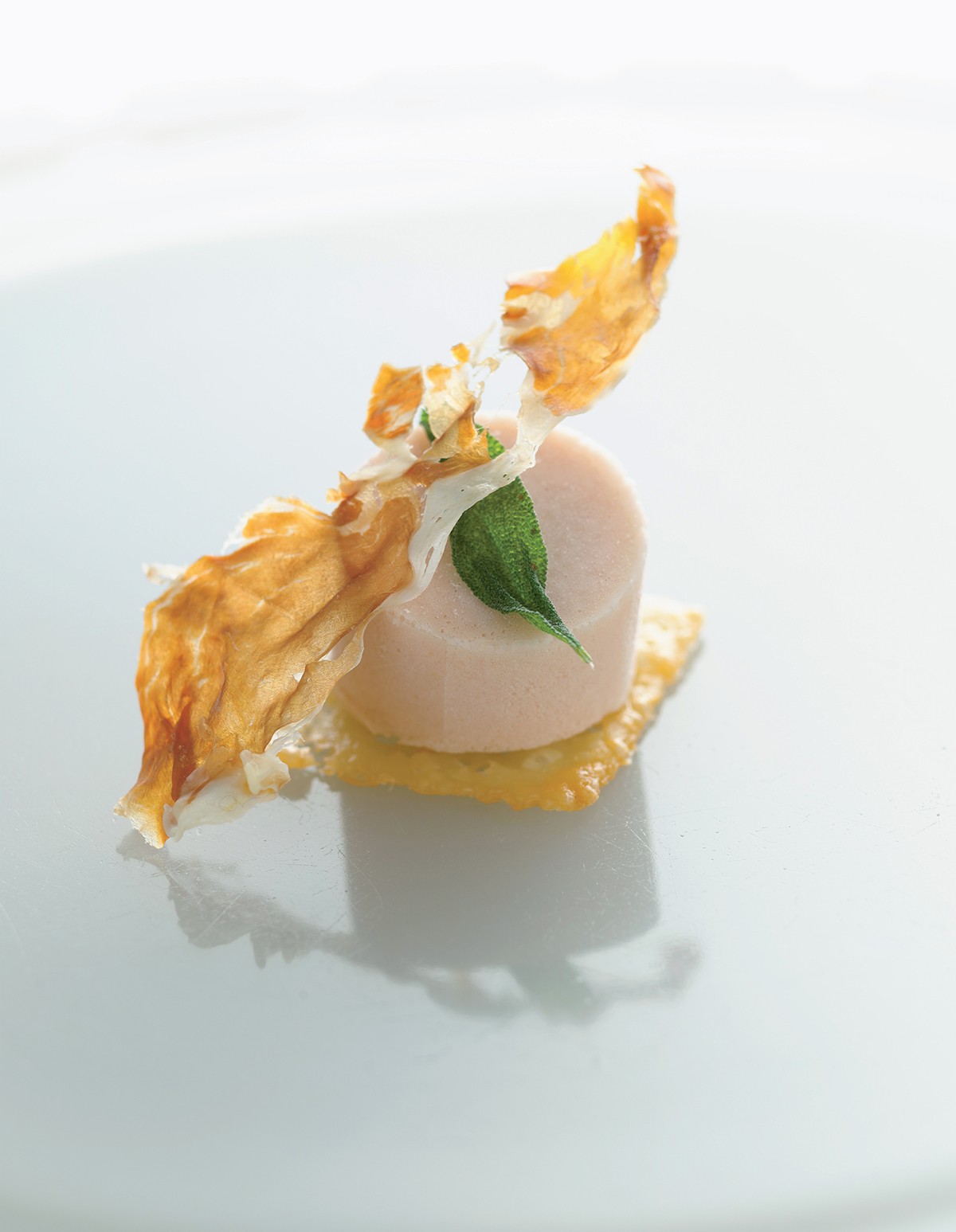 Ingredients
Components
500 g / 1 lb 1.64 oz Quince Sorbet Base
10 Manchego Crisps
10 Fried Sage Leaves
10 pieces Serrano Ham Jerky
Method
Assembly
Line 5 PVC tubes 7.5 cm / 3 in by 5 cm / 2 in diameter with acetate. Place them on a sheet pan and reserve frozen.
Churn or pacotize the sorbet; transfer to a piping bag and pipe into the prepared PVC tubes. Even out the top of the tubes with an offset spatula. Place in the freezer to harden.
Once hardened, remove the sorbet from the tubes and cut them diagonally to obtain 2 equal-sized pieces. Do not take the acetate off.
Reserve frozen in an airtight container until needed.
Place a manchego crisp on the plate.
Take the acetate off one of the quince sorbets and place on top of the manchego crisp.
Lean a fried sage leaf on the sorbet and serve immediately.
Lean a piece of jerky on the sorbet.