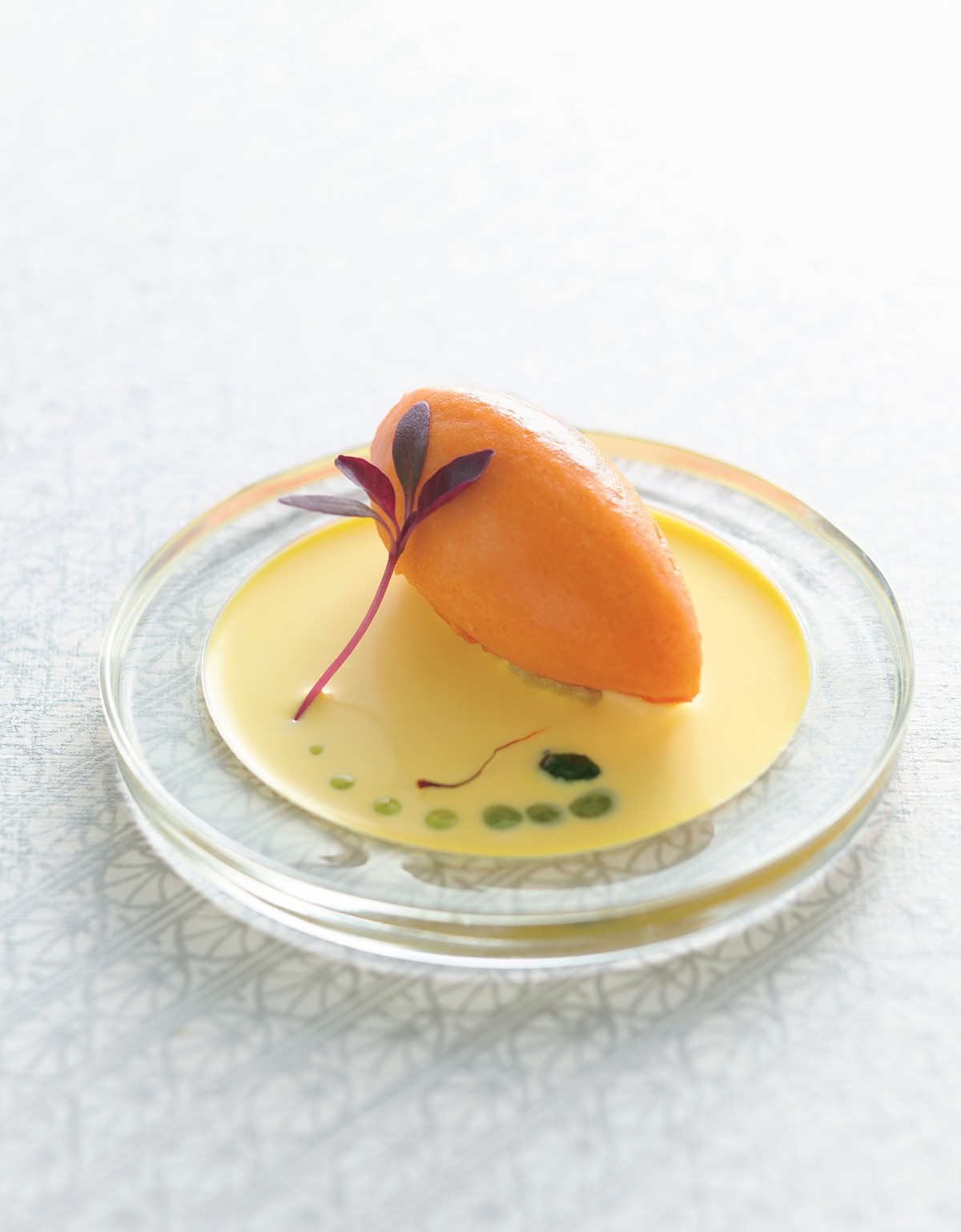 Ingredients
300 g / 10.58 oz parsley (leaves only)
75 g / 2.65 oz extra-virgin olive oil, or as needed
Method
Bring a large pot of water to a rolling boil. Add 100 g / 3.53 oz of salt for every liter of water.
Blanch the parsley leaves for 10 seconds, stirring them gently so that they get evenly blanched; they will all look wilted once they are blanched.
Shock the leaves in an ice bath, stirring so that they chill quickly.
Strain the leaves out of the ice bath. Squeeze the excess water off with your hands and pat dry with paper towels.
Place half of the leaves in a blender with the oil. The oil should cover the leaves. Add more oil if necessary.
Blend on medium speed for about 1 minute, or until smooth, then add the remaining parsley and blend for 1 more minute. If the parsley is not blending properly, add a little more oil.
Once a smooth purée has been obtained, remove from the blender cup and let the purée sit in a fine-mesh strainer lined with cheesecloth for 2 hours. Refrigerate the resulting oil. Discard after 2 days.