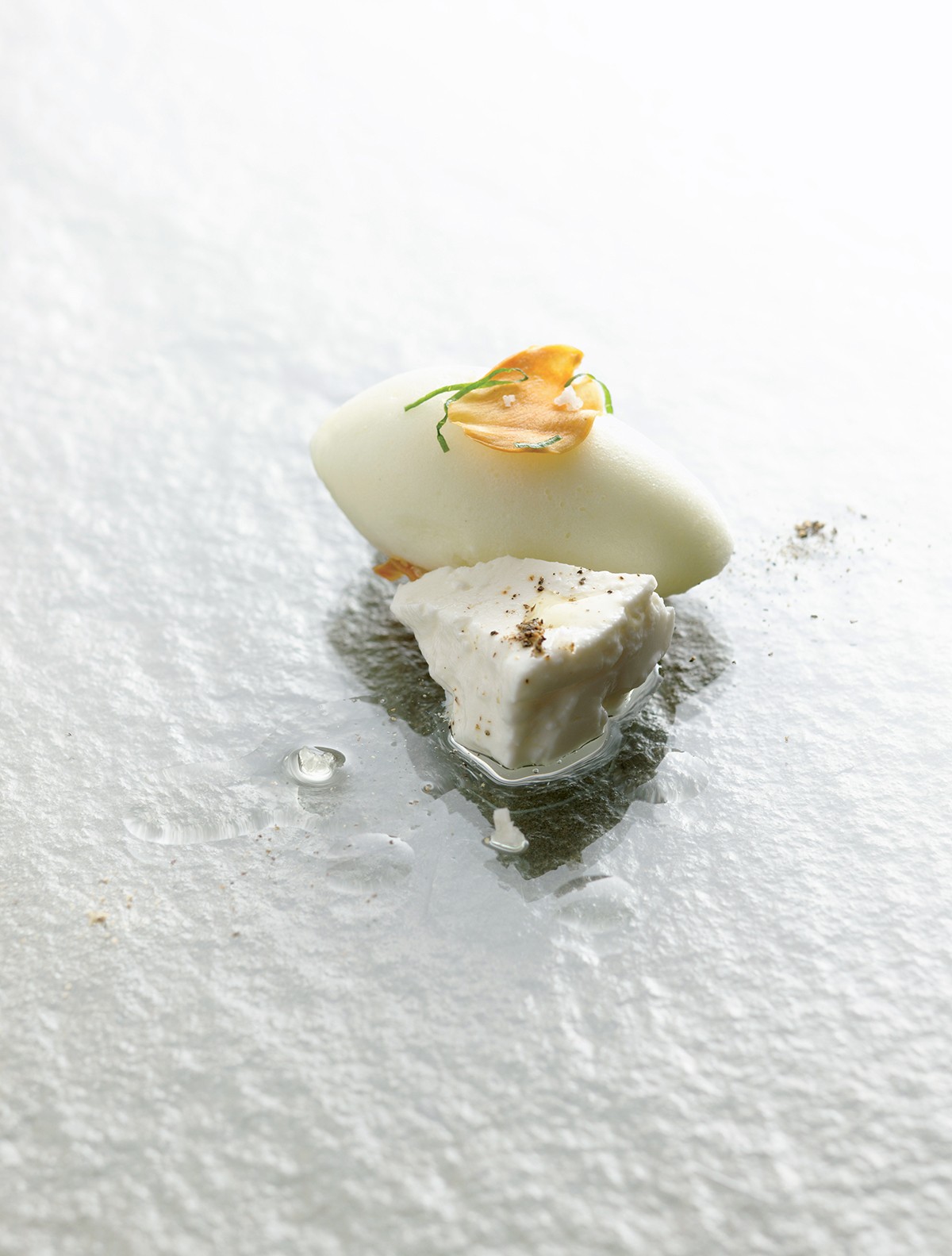 Ingredients
Components
100 g / 3.53 oz fromage blanc
10 g / .35 oz argan oil
3 g / .11 g Tellicherry peppercorns
3 g / .11 g gray sea salt
300 g / 10.58 oz Green Zebra Tomato Sorbet
10 Garlic Chips
2 basil leaves, cut into a fine chiffonade
Method
Assembly
Scoop a small dollop of fromage blanc (about 10 g / .35 oz) into a bowl.
Drizzle 1 g / .04 oz of argan oil on top of the fromage blanc and drizzle a few drops on the bowl.
Crack the pepper directly on top of the cheese (turn the pepper mill twice).
Sprinkle a pinch (3 to 5 grains) of sea salt on top of the cheese.
Scoop a medium quenelle (30 g / 1.06 oz) of the sorbet next to the cheese. Place a garlic chip on top of the sorbet.
Place 3 strands of basil chiffonade on top of the garlic chip and serve immediately.