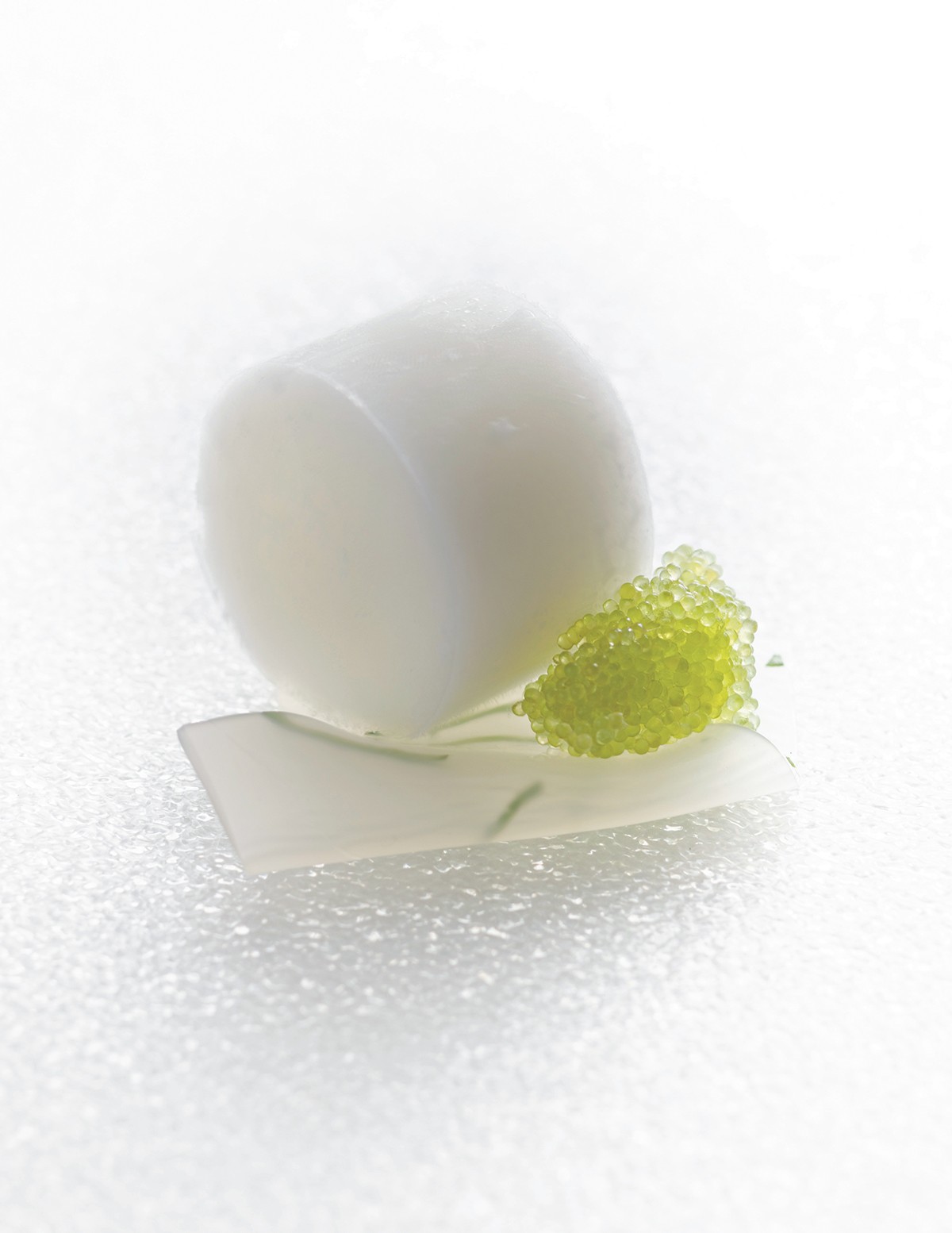 Method
Assembly
Line 10 PVC tubes 2.5 cm / 1 in by 3.75 cm / 1.5 in diameter with acetate. Place on a sheet pan lined with acetate and freeze.
Churn or pacotize the sorbet, pour into a piping bag, and pipe into the prepared tubes. Even out the top with an offset spatula.
Freeze to harden. Cover with plastic wrap until needed.
Place a jelly square on the plate. Fold in one of the corners.
Place 5 g / .18 oz of flying fish roe on the jelly.
Take the sorbet out of the tube, take the acetate off, and place on the jelly in a standing position.
Serve immediately. Since this sorbet has alcohol in it, it tends to melt very quickly.