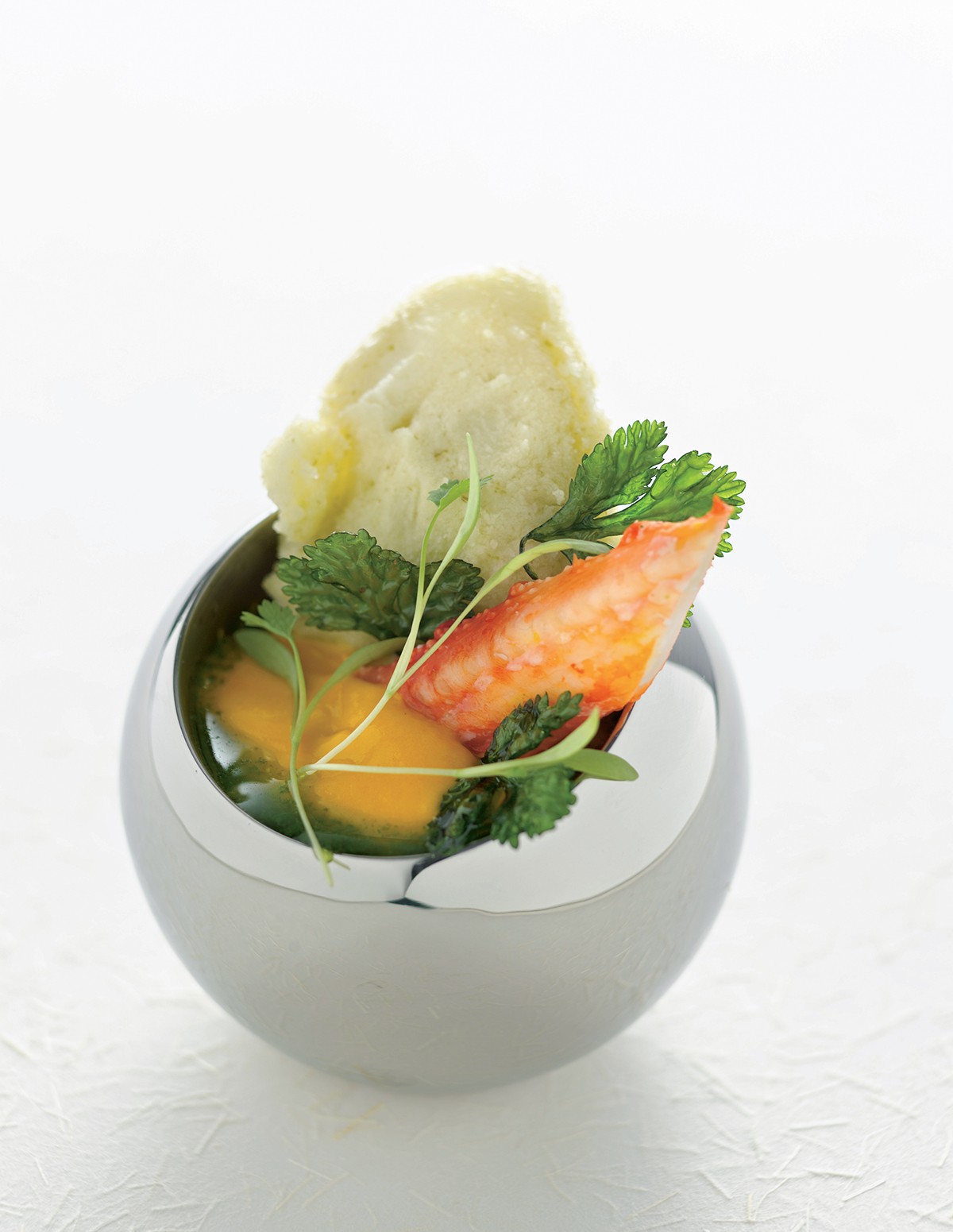 Ingredients
Components
100 g / 3.53 oz Key lime juice
300 g / 10.58 oz Papaya Sorbet
5 g / .18 oz Hawaiian black sea salt
Method
Assembly
Pour 10 g / 35 oz lime juice in a saucier. It will be served tableside.
Scoop a medium quenelle (30 g / 1.06 oz) of the sorbet into a small bowl.
Sprinkle a pinch (about .5 g) of salt on top of the quenelle.
Serve immediately. The lime juice should be spooned down the side of the sorbet.