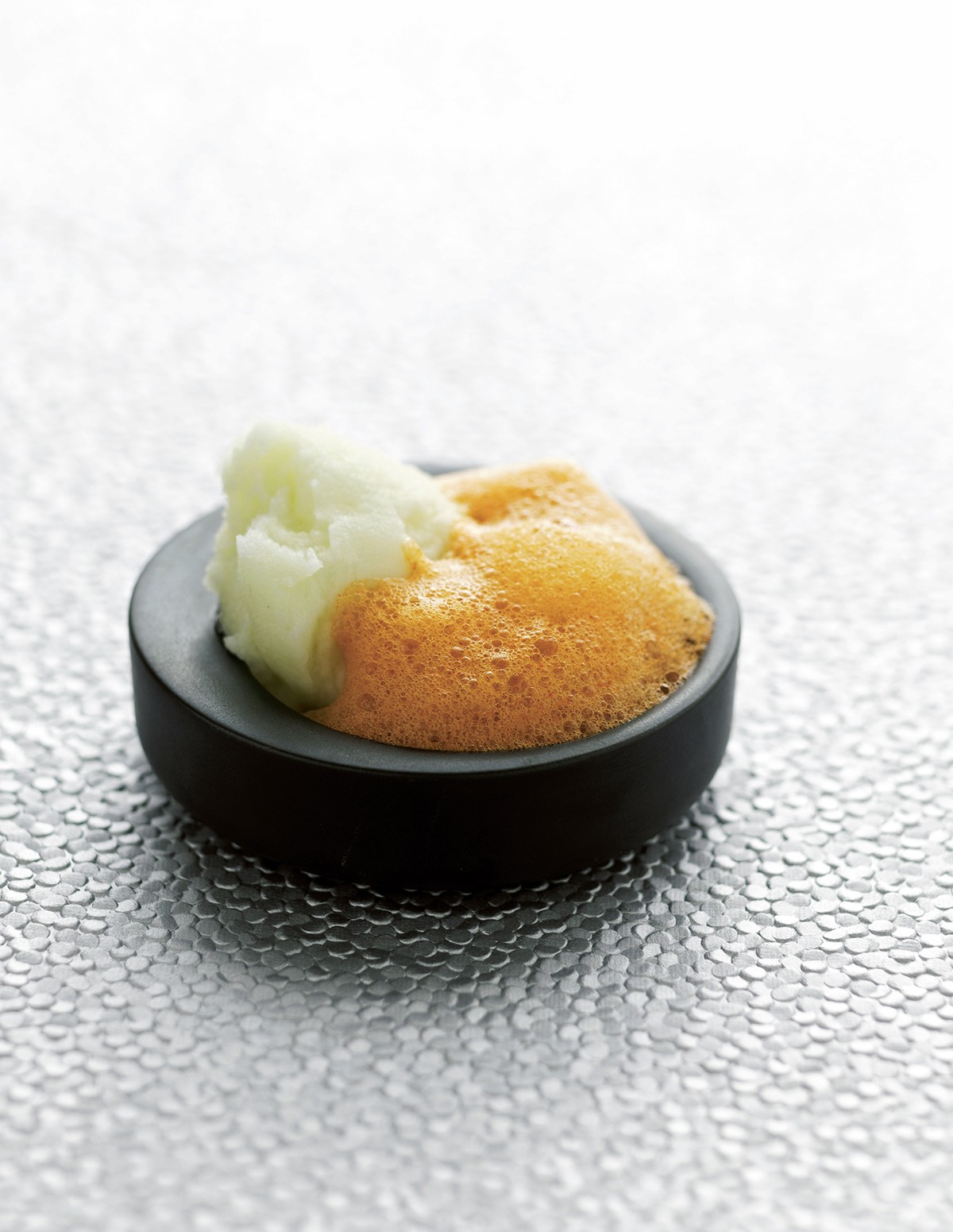 Ingredients
886 g / 1 lb 15.25 oz water
100 g / 3.53 oz paprika
4 g / .14 oz soy lecithin powder
5 g / .18 oz salt, or as needed
10 g / .35 oz gelatin sheets, bloomed
Method
Combine the water and paprika. Whisk in the soy lecithin until dissolved. Season with salt to taste.
Place 20 percent of the liquid in a saucepan and add the gelatin. Melt over low heat. Combine with the remaining liquid.
Using a beurre mixer, blend air into the liquid. Ideally the liquid will be in a shallow pan, slightly tilted to incorporate the largest amount of air into the liquid.
Once the bubbles have formed, spoon onto the plate. This will need to be re-mixed before each order. Discard after service.