Appears in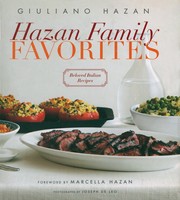 Ingredients
2 peaches
2 apricots
5 teaspoons sugar
2 bananas
2 figs
2 plums
Method
Heat a charcoal or gas grill.
Prepare the peaches and apricots by cutting each in half, removing the pit, and putting ½ teaspoon sugar on each half Without peeling the bananas, make a lengthwise incision in each one, but do not cut all the way through. Sprinkle the remaining sugar into the cut. Keep the figs and plums whole.
Put the figs, plums, and the bananas, cut side up, on the grill. Turn the figs and plums as they become lightly charred and remove them when they are charred all over. Remove the bananas once the skin side becomes lightly charred and the sugar in the cut has melted.
Place the peaches and apricots in a hinged double grill with a handle. Place it over a moderately hot grill with the skin of the fruit facing the fire. When the sugar has melted and the skin becomes slightly charred, turn the grill with the fruit over and cook for 3 to 4 minutes, then remove from the heat. Allow the fruit to settle for a few minutes before serving.