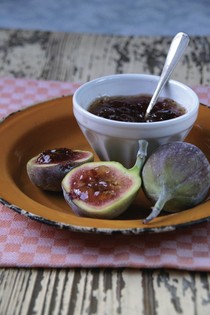 Preparation info
Approximately

6 half pint

jars of jam
Appears in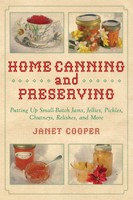 Ingredients
½ lb. dried figs
¼ cup lemon juice
1 box powdered pectin
4½ cups sugar
Method
Remove any stems from the dried figs and grind or chop very finely. Add water to make 3 and ½ cups. Pour into a large pan and simmer, covered, until the fruit is soft
Add the lemon juice and pectin. Bring the mixture to a boil.
Once the mixture has reached a hard boil, add the sugar.
Follow the basic instructions and seal in sterile jars once complete.