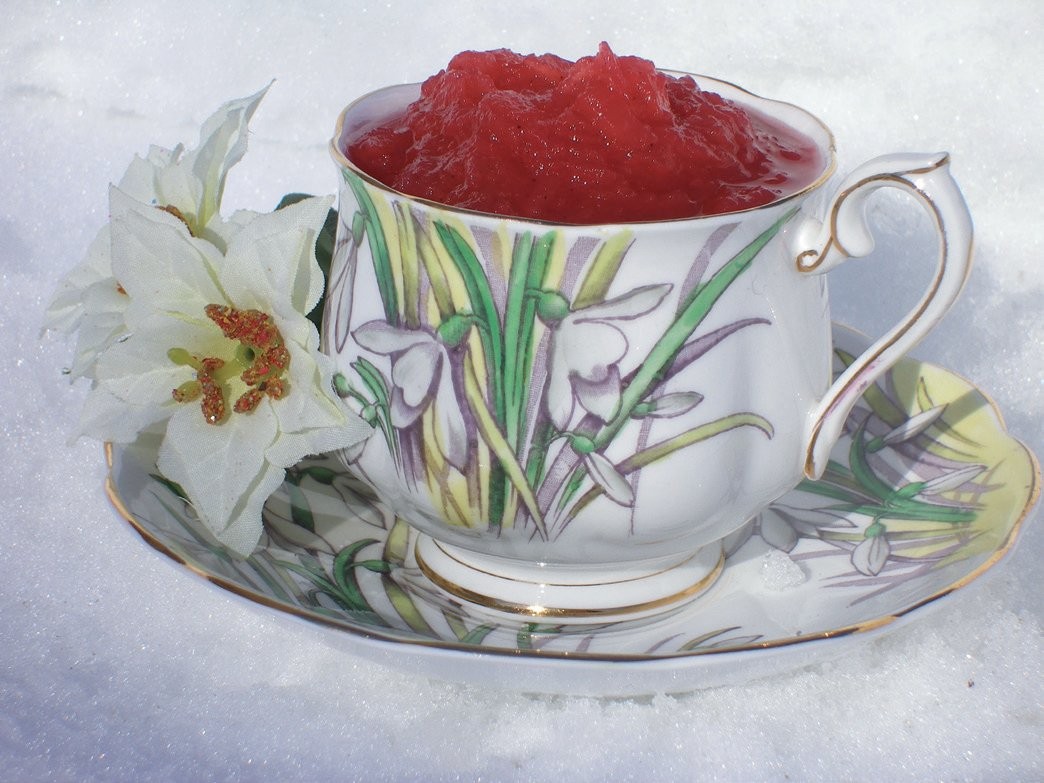 Appears in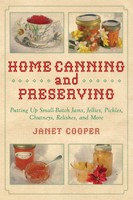 Ingredients
Apples (choose cooking apples such as McIntosh in any amount you wish)
water
sugar
⅛ to ¼ teaspoon cinnamon (optional)
red food coloring (optional)
Method
This applesauce does not get strained, so it will need a few extra preparation steps. Choose whatever type of apples you prefer, but ones that fall apart when cooked are preferable. To prepare the apples, peel, quarter, core, slice, and chop roughly. Place the apple chunks in a pan and keep underwater until all apples are prepared. This will help prevent browning.
When all apples are chopped, drain off the water until it only comes up the side of the pan about ⅓ the depth of the apples. Cook slowly until the apples are soft. If the chunks do not fall apart when they are very soft, mash with a potato masher or whir in a blender or food processor but leave small pieces for texture.
Measure the sauce and add ½ to ⅝ cup sugar per quart, taste before adding more. If you choose, you may add cinnamon and red food coloring for a rosy color.
Return the sauce to a simmer and cook, stirring often for 10 minutes and seal in sterile jars, freezer containers, or refrigerate once cool.