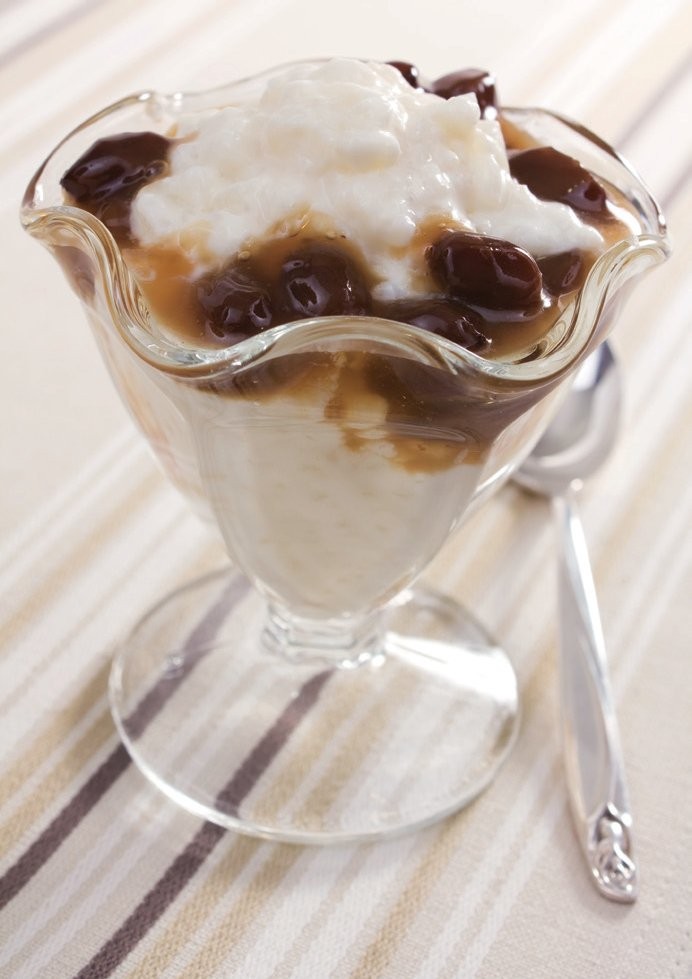 Preparation info
Depends on how thick you make the sauce but it will be between

1½ to 2 cups
Appears in

Ingredients
1 cup sugar
⅓ cup water
2 cups dark raisins or currants
1 small orange
½ cup water
⅓ to ½ cup rum, preferably dark rum
Method
Combine the sugar and water. Bring to a boil, stirring.
Wash the raisins or currants, picking over for any stems, and squeeze dry. Coarsely grate the orange rind and add along with the additional water to the mixture.
Simmer slowly for 15 minutes or more, covered, until quite thick, then cool until just warm and add the rum.
Store in a covered container at room temperature for several days. Use as a topping for ice cream, pudding, or cake and other desserts.