Appears in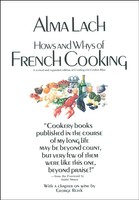 Ingredients
Filling
3 cups seedless grapes (about 1½ pounds)
3 whole eggs
1 teaspoon flour
½ teaspoon salt
1 cup sugar
Method
Preheat oven to450 degrees. Make tart shell. Butter and flour a 9-inch tart or pie pan. Roll ⅔ of the dough into a circle to fit the pan. Line the pan. Cut off dough that hangs over the edge of the pan. Crimp the dough between thumb and finger to make the edge fancy. Stick bottom of tart shell with a fork in about six places (allows steam to escape so that bubbles will not form under the dough). Line dough with a circle of foil. Put on lowest shelf of oven and bake about 10 minutes, or until lightly browned. Remove from oven, discard foil, and set on wire rack. Reduce oven heat to 350 degrees.
Wash grapes. Remove stems and dry grapes on terry or paper towels. You should have about 3 cups of grapes.
Put eggs into small mixer bowl. Beat until well mixed and a bit light, but not whipped. Stir flour and salt into sugar. Add sugar to eggs and beat until sugar is dissolved. Add grapes. Toss together and pour into tart shell. Bake about 40 minutes, or until crust is brown as well as the top of the tart. When done, cool at least 30 minutes on a wire rack before serving. White grapes have a gooseberry flavor when cooked.
,