Appears in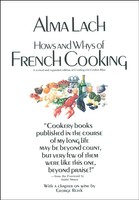 Ingredients
1 cup flour
½ cup sugar plus 2 tablespoons
¼ teaspoon salt
2 eggs
⅓ cup milk
Clarified butter
Method
Mix together flour, sugar, and salt in a medium-sized bowl. Put eggs into mixer bowl and beat until light. Add milk to eggs and mix. Pour into the dry ingredients and mix well.
Melt about 2 tablespoons clarified butter in a 6- to 7-inch enameled or iron skillet. Add half the batter. Reduce heat to very low, or set skillet on a mat. Lay a sheet of foil over the skillet and cook pancake about 5 minutes. Do not let it burn.
Put a piece of clarified butter on a fork and run it around the inside of the skillet. Run a knife around the sides and then with a pancake turner, turn the pancake over. The top should still be soft, but not runny. Brown and cook the second side for about 3 minutes. Lift out and make the second cake.
Put on a plate, spread with jam, or jelly, or sprinkle with sugar. Cut into wedges to serve.
,