Place the rice in a fine strainer and set over a bowl filled with cold water. Gently stir and wash the rice with your hands. As soon as the water turns milky, lift the strainer and drain the water. Repeat this process three to four times until the water is less milky. Leave the rice in the strainer to drain for 30–60 minutes. The rice should turn clear to white during this process.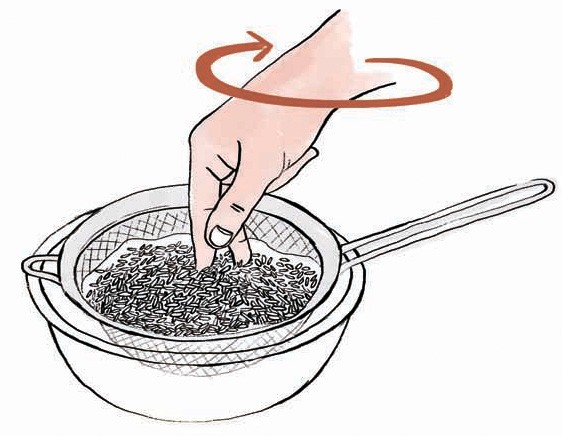 Place the drained rice in a heavy-based saucepan (ideally cast-iron) with 350 ml (12 fl oz) water. Cover the pan with a heavy, tight-fitting lid.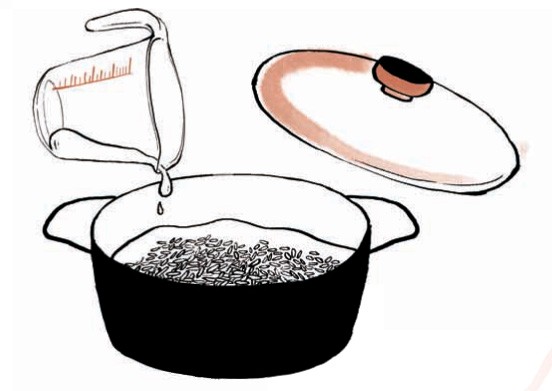 Bring the rice to the boil over high heat. As soon as you can hear the water boiling vigorously and can see liquid bubbling up from the pan, reduce the heat and cook for 11 minutes. While cooking the rice, do not lift the lid – this is a strict rule!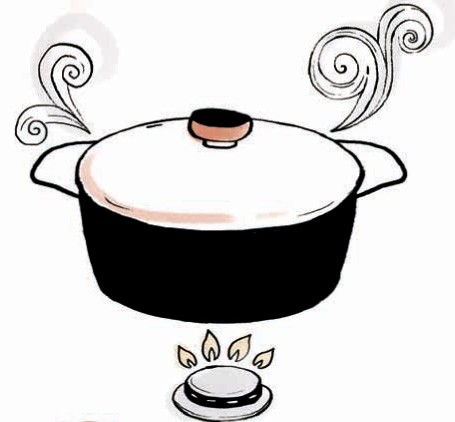 Remove the pan from the heat and leave to stand, covered, for 10 minutes.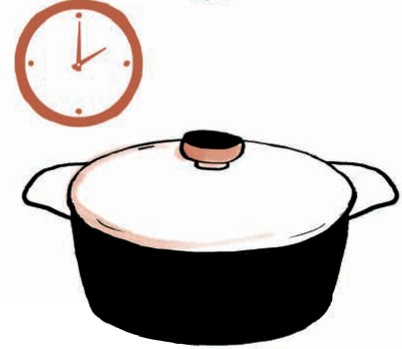 Open the lid and gently fluff the rice with a rice paddle.