Appears in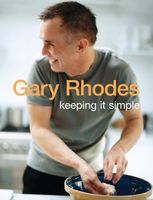 Ingredients
100 g (4 oz) butter
3 tablespoons red wine, tarragon</
Method
Heat the butter in a frying pan until it reaches the nut-brown stage.
At this point, remove the pan from the heat and pour in the vinegar. Whisk in the oil, season with salt and pepper and leave to cool.
The vinaigrette can be stored in a screw-top jar or bottle and refrigerated until needed, serving at room temperature or slightly warm.