Appears in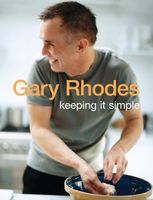 Ingredients
a knob of butter
½ onion, very finely chopped
175 g (
Method
Melt the butter in a saucepan. Once bubbling, add the onion and mushrooms and cook for several minutes over a low heat until tender.
Add the white wine, bring to the boil and boil until just half the liquid is left.
Add the cream and cook for a few minutes. Season with salt and pepper.