Appears in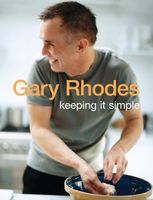 Ingredients
450 g (1 lb) pork sausages
12 prunes, roughly chopped
Method
Slit the sausages lengthways and peel away the skins.
In a large bowl, beat all the ingredients together and season with salt and pepper.
Spoon the mixture into a buttered baking dish or small roasting tin and bake in the oven alongside the pork during the last 45 minutes of roasting.