Appears in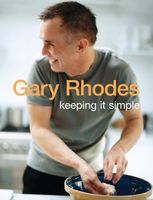 Ingredients
300 ml (10 fl oz) lamb, beef or chicken stock
1 large
Method
Place the lamb stock, rosemary and redcurrant jelly in a saucepan and simmer for 5-6 minutes.
Loosen the cornflour with a little water, whisk into the stock and simmer for a further 2-3 minutes.
Stir in the butter and season with salt and pepper. Remove the rosemary sprig from the sauce and serve.