Appears in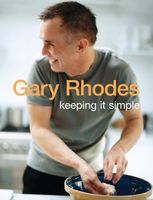 Ingredients
8 lambs' kidneys
1 teaspoon finely grated orange zest
1 teaspoon fi
Method
Cut each kidney into quarters and refrigerate until needed.
Put the orange and lemon zest and juices into a saucepan with the shallots. Boil until just half the juice is left. Stir in the redcurrant jelly, port and ginger, simmering until the jelly has completely melted. Season with salt and pepper.
Preheat the grill. Butter the bread slices on both sides.