Appears in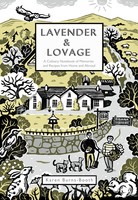 Ingredients
3 to 4 cooked bannocks (fry bread)
400 g lean minced beef
1 sachet taco seasoning
Iceberg lettuce (shredded)
Chopped tomatoes
4 spring onions, chopped
125 g tinned sweetcorn
125 g grated Cheddar cheese
Sour cream
Sliced jalapeno peppers
Method
Fry the bannocks according to the recipe, cover and keep warm.
Dry fry the minced beef in a frying pan for 4 to 5 minutes, stirring all the time. Add the taco seasoning according to the packet instructions with water, and continue to simmer until the meat is fully cooked and the mixture is thick and dry with no excess juice.
Top each cooked bannock with the taco mince, then add the shredded lettuce, chopped tomatoes, onions, sweetcorn and half of the grated cheese.
Top with sour cream and sliced jalapeno peppers and sprinkle the remaining cheese over the top. Serve immediately.