Appears in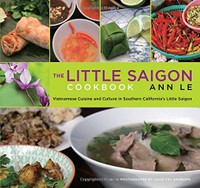 Ingredients
2 tablespoons oil
½ onion, sliced
3 garlic cloves, chopped
¼ cup hoisin sauce
3 tablespoons fish sauce
½ teaspoon salt
½ tablespoon sugar
1 teaspoon ground black pepper
4 cups roughly chopped bok choy
2 cups ½-inch cubed tofu
Method
In a skillet, heat the oil over medium heat. Add the onions and garlic and sauté for 5 minutes.
In a small bowl, combine the hoisin sauce, fish sauce, salt, sugar, and pepper.
Add the bok choy and tofu to the skillet and toss in the hoisin sauce mixture. Continue sautéing for about 5 minutes until the bok choy has wilted. Serve immediately with steamed rice.