Appears in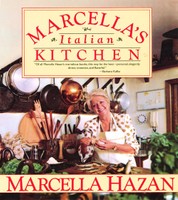 Ingredients
1½ pounds white peaches
½ cup granulated sugar
2 tablespoons freshly squeezed lemon juice
Method
Wash the peaches, peel them, and cut them into several pieces, discarding the pits.
Put the cut-up peaches and the sugar in a food processor. Blend until liquefied.
Add the lemon juice, letting the processor's blade turn a few moments longer.
Transfer to an ice cream maker and freeze, following the manufacturer's instructions.