Appears in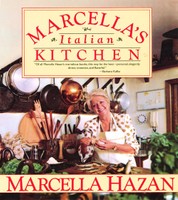 Ingredients
3 Golden Delicious apples, about 1½ pounds
2 tablespoons freshly squeezed lemon juice
1 cup granulated sugar, or 1 to 2 tablespoons less if you like it tarter
Method
Wash the apples, peel them, quarter them to remove the core, and cut them into pieces.
Put the apples, together with the lemon juice and the sugar, into a blender or food processor and blend to the consistency of applesauce.
Place in an ice cream maker and freeze, following the manufacturer's instructions.