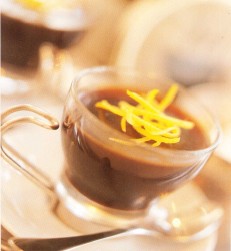 Appears in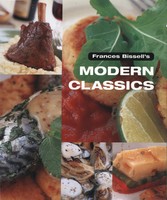 Ingredients
1 sheet or 1 teaspoon gelatine
2 tablespoons water
150 mls (5 oz) freshly made hot espresso
sugar to taste
2 curls of lemon zest
double cream – optional
Soften the gelatine in the water, and then stir it into the hot coffee Sweeten to taste.
Pour into coffee cups, and allow to set. Garnish with a curl of lemon zest, and serve.
If you wish, you can run a thin layer of cream on top of the jelly, once it has set, and then place the lemon zest on top.