Appears in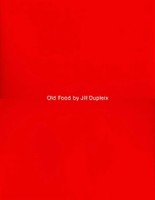 Method
Melt 1 tbsp butter or olive oil in frypan, and cook 2 finely chopped onions until soft, then set aside to cool.
Chop one slice of rindless bacon, and mix with 200 g (7 oz) pork mince, 200 g (7 oz) veal mince and 200 g (7 oz) chicken mince.
Remove crusts from 4 thick slices of stale bread, and crumb in a food processor.
Add crumbs to the meat with cooked onion, 3 slices of ham (chopped), 2 tbsp pistachio nuts, 10 juniper berries, 1 tbsp fresh thyme, 1 bay leaf, good pinches of ground mace and nutmeg, 1 tsp salt, ½ tsp pepper and 2 tbsp brandy.
Mix well with your hands, and leave to stand in a cool place for a couple of hours.
Heat oven to 180°C (350°F). Line an earthenware terrine or loaf tin with 10 or so slices of thin rindless bacon, keeping 2 in reserve.
Prepare a water bath by half-filling a roasting pan with water
Work 2 eggs into the meat mixture with your hands, then tip everything into the terrine, top with the last of the bacon, and cover top with foil, tied with string.
Place terrine in water bath and cook at 180°C (350°F) for around an hour and a half, or until the terrine has shrunk from the sides of the tin.
Leave to cool completely, then place on tray and store in fridge overnight.
The juices will set into a kind of aspic around the terrine, which you can leave on, or trim.
Leave terrine in the tin for travelling, and turn out when ready to eat.