Preparation info
Feeds

four to six

as part of a tapas meal
Appears in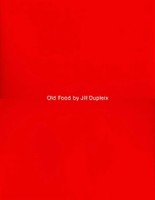 Method
Rinse 500 g (1 lb) fresh sardine fillets in cold water and pat dry with paper towel.
Arrange in a shallow glass or earthenware dish.
Add 1 cup white vinegar and 3 tbsp water, cover with plastic wrap and refrigerate overnight.
Drain off the vinegar, and arrange sardines neatly on serving plate.
Scatter with 1 dsp sea salt, 2 finely sliced garlic cloves and 2 tbsp finely chopped parsley, and drizzle with 4 to 5 tbsp fruity olive oil.
Serve with crusty bread and roasted red peppers, to pile onto lightly grilled slices of crusty breadstick.
Top with caper berries or a few capers.
Serve with cold beer or a freshly opened, well chilled bottle of Jerez (sherry).