My parents farmed 2,030 acres (820 hectares) of tough hilly country — half cleared farmland, half native bush. We reared sheep and cattle. Although it was a single block of land, nature had divided the farm into two parts: the clear green pastoral land, which was good for farming, and the native bush, which was a wild playground for small children. For the first twelve formative years of my life that I lived there it appeared to me that the farm and the wild were at constant odds. The bush, manuka scrub in particular, was constantly trying to reclaim the farmland, and my father was constantly trying to keep it at bay.
Manuka is a native New Zealand hardwood scrub, and it is renowned for its honey, produced when honeybees collect nectar from the tree's flowers, which is among the most prized of honeys for its health benefits and strong flavour properties. I dare say that the bees and their honey were of little consequence to my father. To him, manuka was the bane of his pastoral existence. It is a resilient shrub, often the first plant to regenerate on cleared land.
For the duration of my childhood, my father fought a chainsaw battle against the manuka. It grows low and is, therefore, backbreakingly hard to remove. He singlehandedly cleared the manuka scrub from some 500 acres (200 hectares). It is, to this day, the biggest example of brutal, hard work that I have ever witnessed. I decided there's no way I want to do this, endure such demanding work, for a living — and not make any money; you only made money on capital gain when you sold your farm. So I became a chef.
When Attica first opened, at the end of the typical 100-plus hour week, I took heart from the work ethic of my father and have since laughed with my family about the irony of my choice to become a chef. Farm life and my parents' positive influence has been an inspiration for so many ideas. The most significant is a dish I began to work on five years ago called Terroir.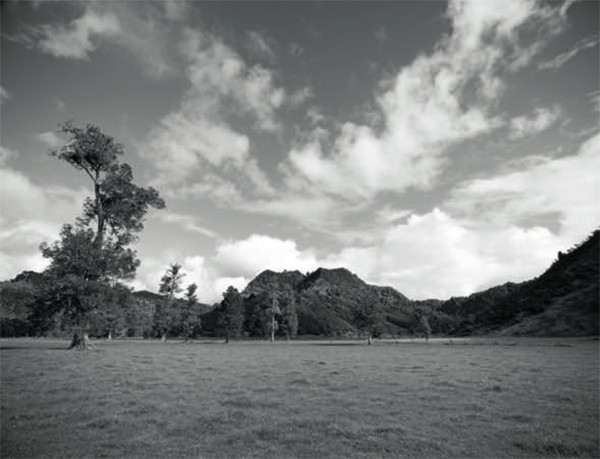 Terroir is a French term used to describe special characteristics that geography places upon types of wine, specifically the characteristics of the land in a region and the ability of those characteristics to flavour a wine or agricultural crop in a distinctive way due to rainfall, soil and the types of farming practices in that region. Terroir refers to all of the elements in a region working together to create a distinctive taste in a wine.
I apply the concept of terroir to my dish — all of the ingredients need to come together and be eaten together to create a distinctive taste. My staff know what this dish means to me personally, and every time they plate it, they would never let me down by seasoning it incorrectly or adding too little or too much of one element. Balance is critical. It takes a commitment from the guest too. Scoff all of the fresh fromage blanc sorbet at the beginning and the dish is lost. It will not make sense.
It is a dish of the land. It literally looks like the land. It speaks of hardships endured and the unwavering respect that a young boy has for his father who is his idol. It is an homage to my father and my family farm.