Appears in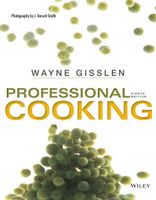 Ingredients
Ingredients
U.S.
Metric
Percentage
Method
Procedure
Mixing:
Sponge method.
Melt chocolate and butter together in a double boiler. Stir so that the mixture is smooth. Let it cool to room temperature.
Blend the eggs, sugar, and salt until well mixed, but do not whip. Add the vanilla.
Blend in the chocolate mixture.
Sift the flour and fold it in.