Appears in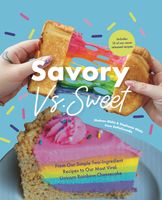 Ingredients
Tart Ingredients
1 roll of refrigerated pie crust
Strawberry jam (or any other jam)
Method
Roll out your pie crust and cut into 6 squares.
Add your filling to the center of one square and gently spread it out, leaving the edges clear.
Top with another square of crust and use a fork to seal the edges. Repeat for the other squares.
Poke some holes into the tops and air fry for 10 minutes at 350°F (we recommend flipping halfway).