Put a pan of water on to boil and, once boiling, drop in four of the eggs. You want to cook them for four minutes to keep them soft so when you cut the Scotch egg open it's still runny inside. Drain and submerge in cold water. Carefully peel the boiled eggs as soon as they're cool, and pop in the fridge or freezer - getting them cool in the fridge really helps for later as it makes coating them much easier and prevents them bursting.
Put the potatoes into a saucepan and cover with cold water. Add a pinch or two of salt, bring to the boil and simmer until soft. Drain and let them steam dry, then mash, making sure there are no lumps.
While your potatoes are cooking put your haddock pieces into a large pan and cover with milk (don't worry if some haddock sits out, you can push it back under). Add your bay leaves and some black pepper. Simmer the fish very gently until it flakes apart, but make sure it doesn't boil as the milk can separate very easily. Drain the fish in a colander over the sink, pushing the fish down to squeeze out all the liquid. Bin the bay leaves and flake the fish into a large bowl, removing any bones you find.
Put your stock cube in a small mug and dissolve it in a couple of tablespoons of boiling water to get a runny paste. Add this to your flaked fish along with the sweetcorn, lemon juice and zest, spring onions, parsley, chives, curry powder, smoked paprika, cumin and garam masala. Mix it all together until it's completely combined, then taste and adjust the flavourings as you like. Add the fish mixture to your mashed potato and mix really well, then season to taste.
Now get your boiled eggs out of the fridge/freezer and roll them in plain flour - this will help the coating stick to them. Cover your eggs with a thick layer of the fish mixture, making sure there are no holes or splits in it, and roll into a ball shape. Be very gentle while doing this as you can easily burst your eggs.
To make your breadcrumbs, put the bread and parsley in a food processor and blitz to fine crumbs. Beat the remaining two eggs. Put the breadcrumbs in one bowl, beaten eggs in another and flour into a third and season each one. Dip the Scotch eggs into the plain flour, then the eggs and then the breadcrumbs, making sure they are fully covered at each stage with no cracks. Again, be very gentle when doing this so you don't burst the eggs.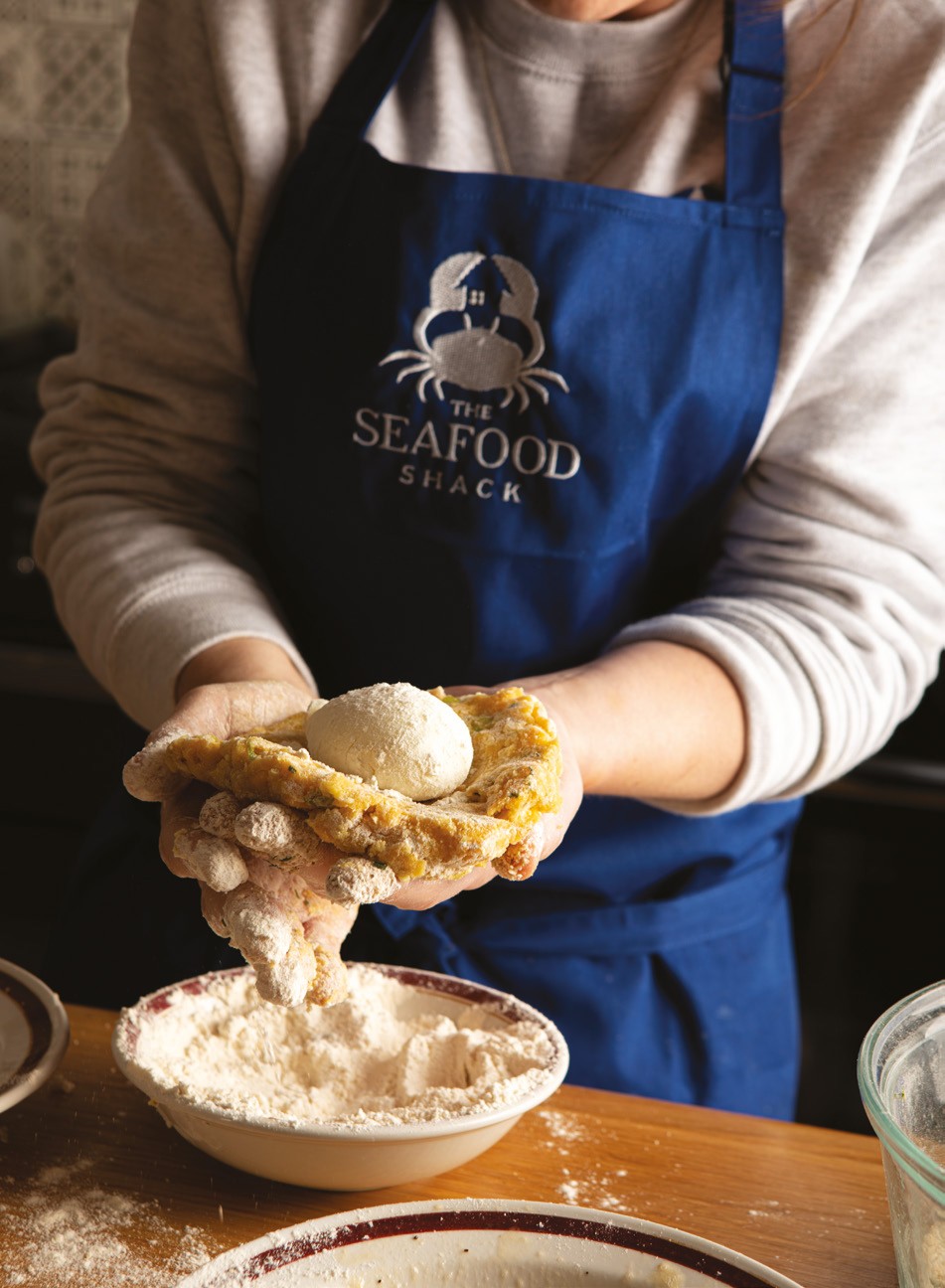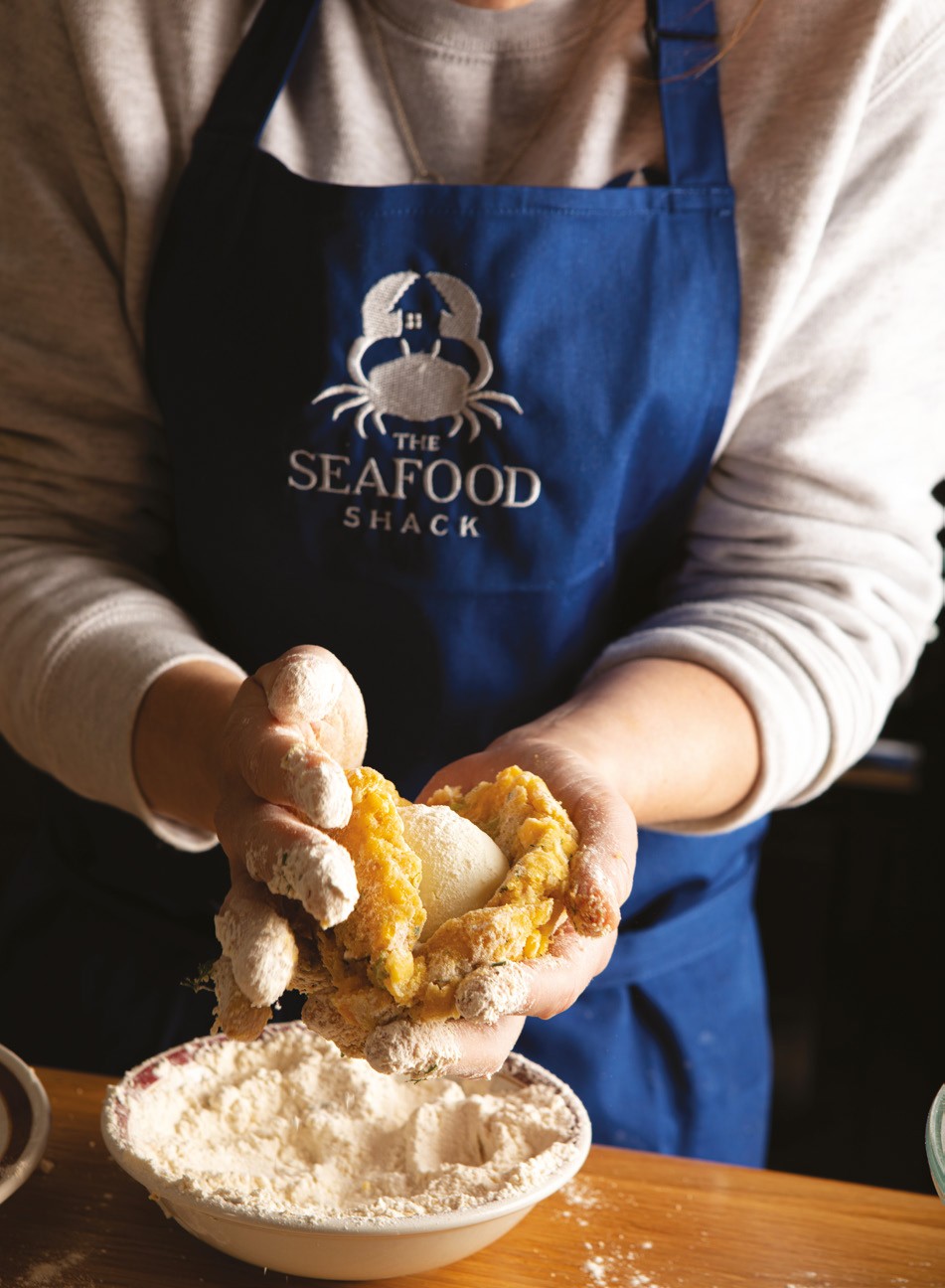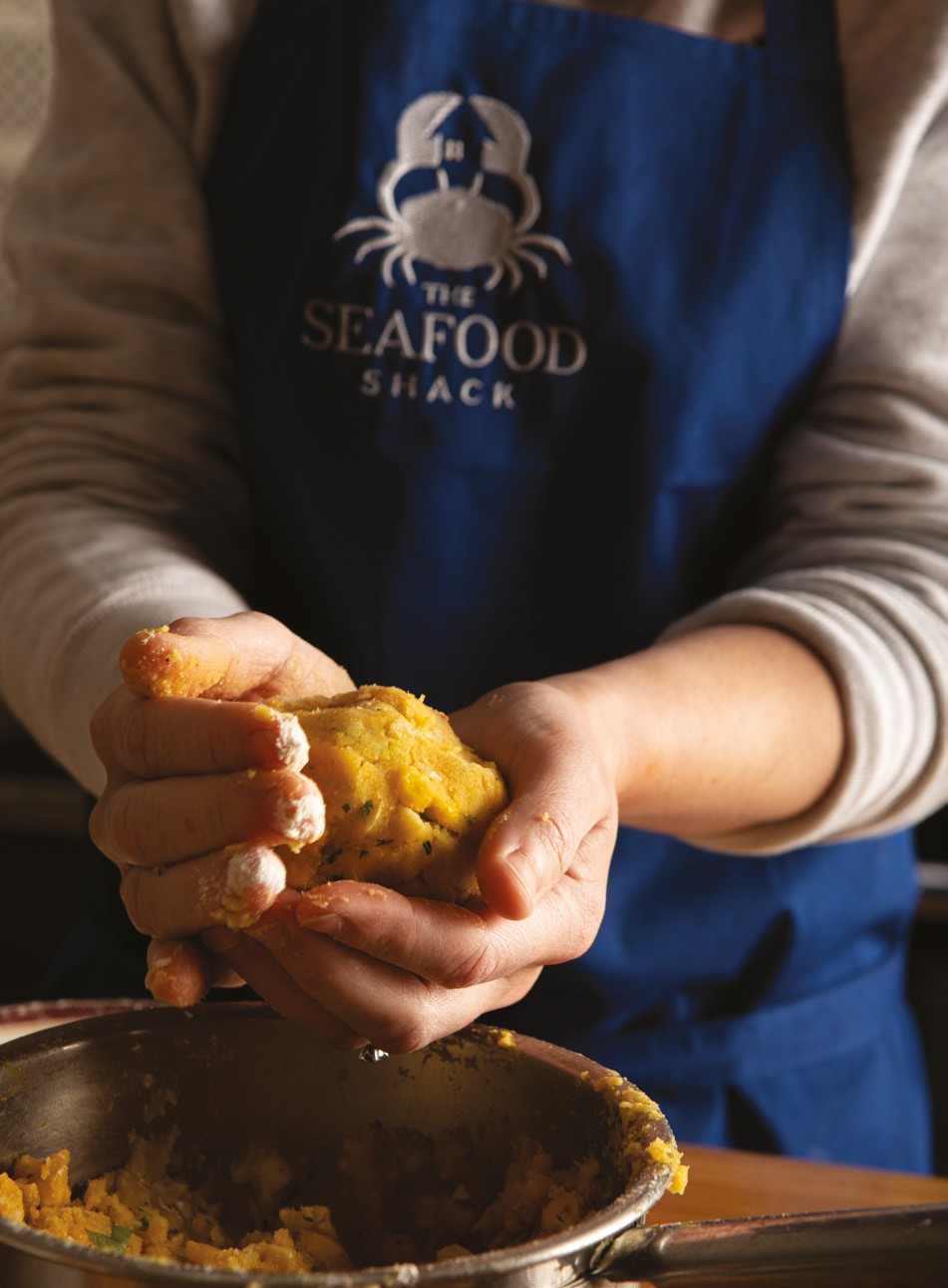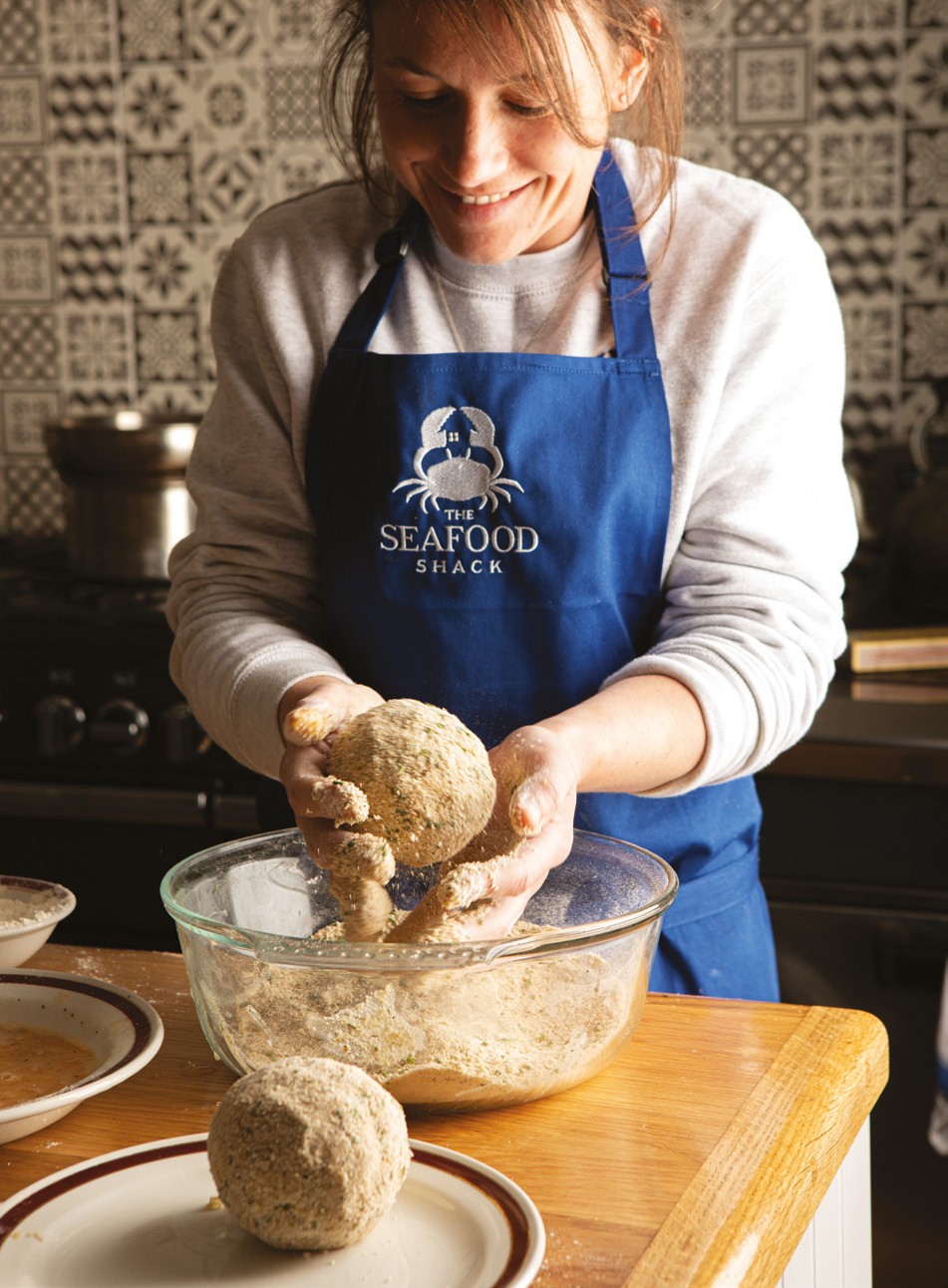 Now to cook your Scotch eggs. Heat the oil in your deep fryer or pan to 150°C, and carefully place your Scotch eggs in the vegetable oil and cook until they start to float and the breadcrumbs go golden and crispy - this normally takes around seven to eight minutes. Being very careful as your oil will be very hot, remove them with a slotted metal spoon and drain on kitchen roll. You may need to fry them in batches, depending on the size of your pan - if you need to keep the cooked ones warm, just pop them on a baking tray in the oven at 150°C.
Mix the mayonnaise, lemon juice and zest in a small bowl, and season to taste. Serve your perfectly soft-boiled Scotch eggs with a big dollop of lemon mayo and enjoy watching that runny yolk ooze out!