Shoot the flour into the Magimix or its equivalent. Add the cold, cubed butter, in small cubes. Pulse the Magi several times briefly, a few seconds a shot, then after 4 or 5 shots, pour in about a tablespoon of really cold water and pulse again until the crumbs cohere into a ball. JUST to that point and no further, overworked pastry is tough and horrid. It may take a little more water.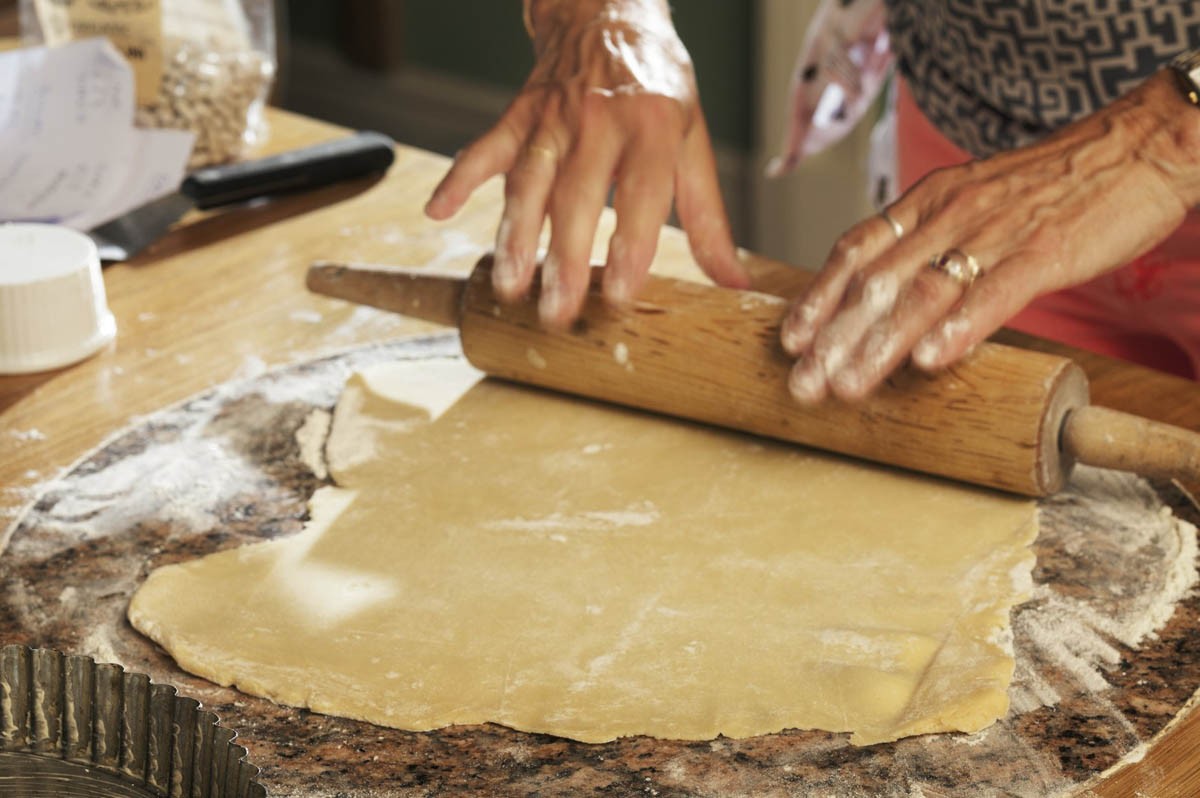 Immediately remove the ball and flatten it by hitting it on the palm of your hand like an escalope, then place it on a piece of cling film, wrap it and refrigerate for 30 minutes.
Sprinkle the marble or cold work surface with flour, roll your rolling pin in it and roll away from you, picking the pastry up and turning it and making sure surface and pin don't become sticky and remain floury after each roll.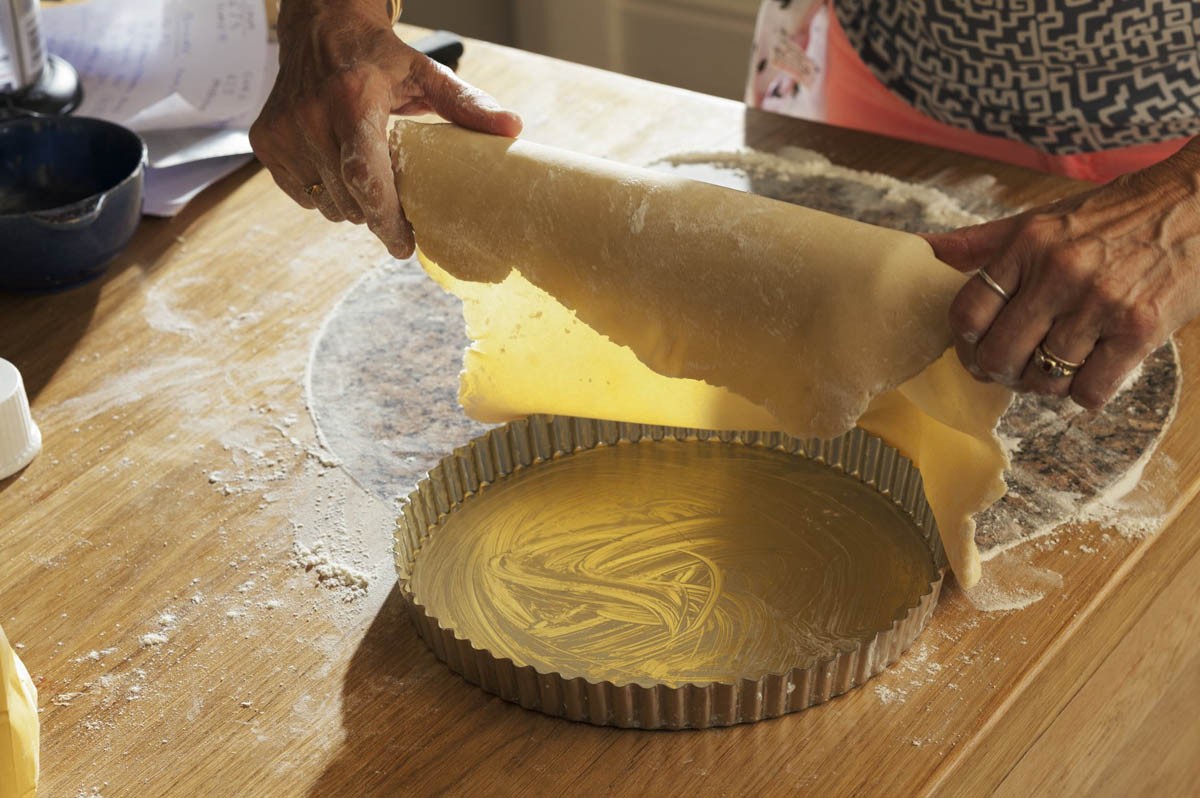 Once the pastry is thin and you can hang it over your pin to fit the greased tart tin, drape it over the tin and ease it in with room to spare. Pastry shrinks, so be generous.
Patch any cracks, it doesn't matter, it often happens. Add if you need to, to the tart edge if the pastry is not as thick in some places or fails to have come up to the top of the edge. If you have a frill of edge hanging over, just use the rolling pin over the top of the tin and it will roll off.
At this point, you may either return the tin to the fridge to bake later, add your foil and beans to bake blind, or add the mixture if the recipe doesn't include baking blind.
It really is as simple as that.
I normally bake blind for 20 minutes at 180°C/Gas 4. Then I remove the beans and foil, prick the pastry base with a fork so that it doesn't bubble up, brush lightly with a little beaten egg to create colour and a good protective barrier that helps prevent soggy bottoms, and return to the oven for 10 minutes before adding the filling. This dries the pastry out. Note: This last stage is referred to as 'dry out the pastry in the oven' in all the recipes where the tart is baked blind first.