Appears in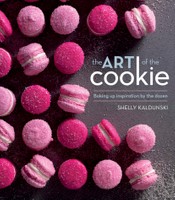 Ingredients
4 cups (1 lb/500 g) confectioner's sugar
3 tablespoons meringue powder
½ teaspoon extract such as vanilla or almond (optional)
Method
In a large bowl, combine the sugar, the meringue powder, ½ cup (4 fl oz/125 ml) warm water, and the extract, if using. Using an electric mixer on medium speed, beat until the mixture is fluffy, yet dense, 7—8 minutes.
To thin the icing, use a rubber spatula to stir in additional warm water, 1 teaspoon at a time. To test the consistency, drizzle a spoonful of icing into the bowl; a ribbon should remain on the surface for about 5 seconds.
Cover and store in the refrigerator for up to 1 week. Stir vigorously just before using.