1 Whisk together the sugar and pectin. (This will prevent the pectin from forming lumps when it is added to the puree.)
2 Bring the puree to a simmer. Stir in the sugar and pectin mixture. Bring the mixture to a boil, then add the glucose.
3 Cook to 225&F/107.2&C (or to the desired temperature for other flavors, based on the chart on page 89).
4 Meanwhile, mix 1 part tartaric acid with an equal weight of boiling water and bring to a boil.
5 Remove the puree mixture from the heat and stir in the tartaric acid solution.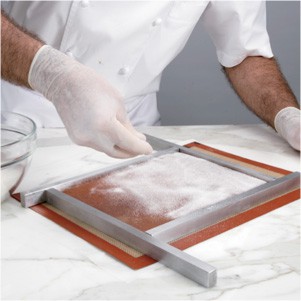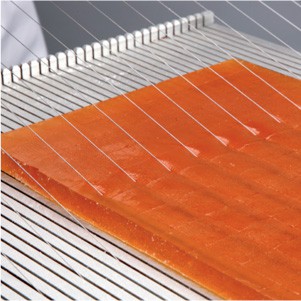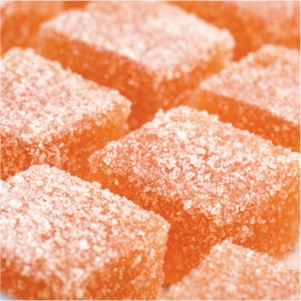 6 Pour the mixture into a funnel dispenser and fill the cavities of a silicone mold.
7 Let the cast mixture set at room temperature until hardened, about 2 hours, before unmolding.
8 After the pâte de fruit has hardened, remove the candy from the silicone mold by inverting the mold and pressing on the back of each cavity.
9 Place the candies in a bowl of sugar and toss to fully coat all sides. Store at room temperature.