Comment on Method
Roasting is an extremely expensive method of cookery. It gets ridiculous when you try to economize by buying an "old bird" and part boil, part roast it. The older the bird the greater the weight of fat it carries, and I have proved the point time and time again that it is as cheap to buy an under 12-week-old bird as it is to pick up a so-called pot roaster, and the texture is far superior.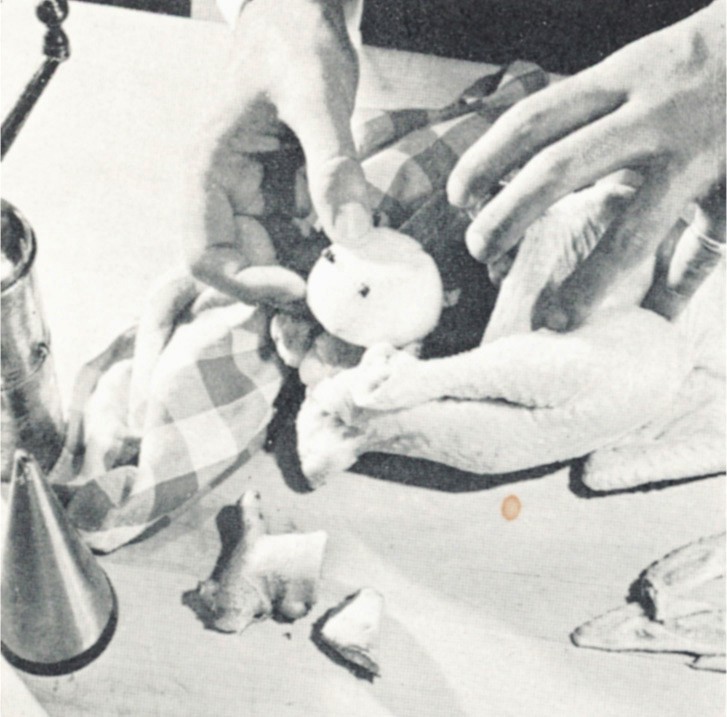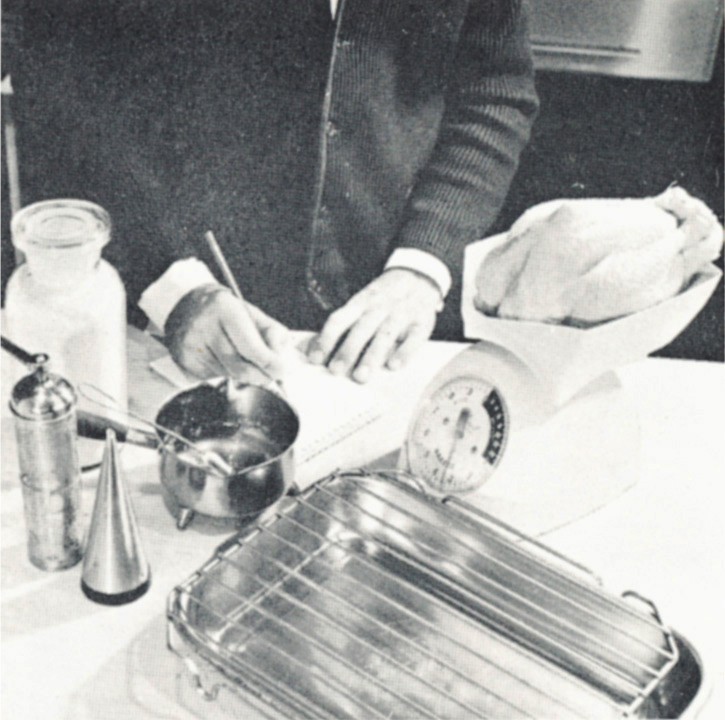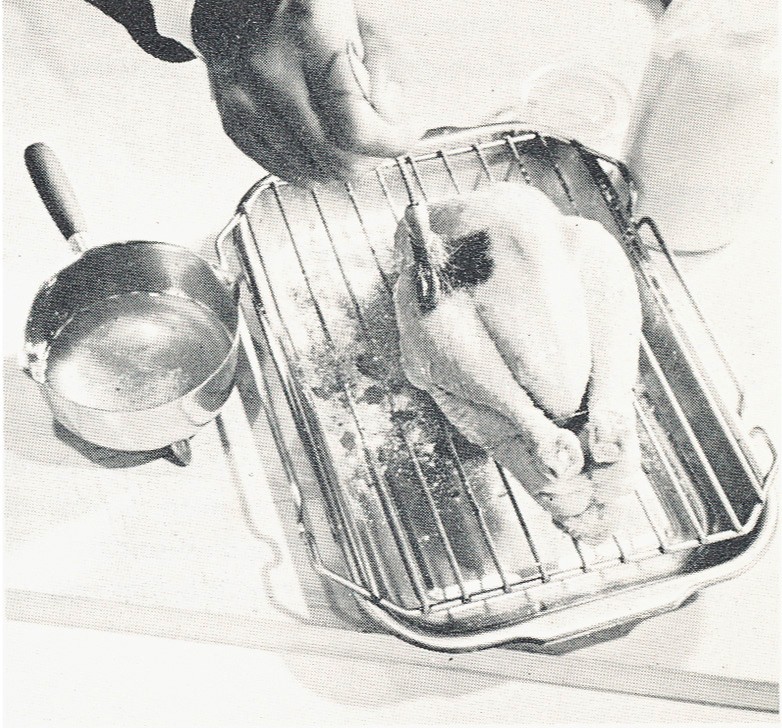 Method of Preparation
Peel onion, stud with cloves—dry chicken thoroughly—prepare seasoning and flour—preheat oven to 375°F.—melt butter.