Preparation info
Recipe to Produce

4

Portions
Appears in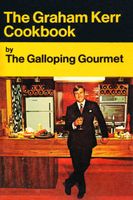 Method
Method of Preparation
Remove rind, make an incision into eye meat through fat to bone.
Peel, core, and slice finely the apple.
Peel and cut ginger in fine slivers.
Cut off thin slices of orange peel and slice into very fine strips like cotton.
Grind cloves, peppercorns.
Cut off heads of matches, sharpen to a point.