Appears in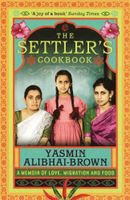 Ingredients
1 cup almonds
1 egg white
2 oz butter
Method
Process the almonds in a whizzer, then grind in a pestle and mortar until the oil starts to appear.
Melt jaggery or sugar with the butter.
Whip the egg white until stiff.
Knead the almonds, egg and the buttery sugar/jaggery together.
Roll out so it is flat and thick – use icing sugar to keep the rolling pin from sticking on the dough.